The plot thickens
Occupy Democrats
Trump Campaign Chair Just Got Arrested for Child Sex Trafficking
Tim Nolan, a local Republican political figure and the former chair of the Trump campaign for Campbell County, Kentucky, has been arrested and charged with "felony human trafficking of a minor, felony inducing a minor to engage in sex, and a third count of giving alcohol to a minor," according to an indictment filed in Boone County, KY earlier this week.
View full page →
The L.A. Times: Our Dishonest President
No surprises in this piece, but it's nice to see a major U.S. news publication being so frank.  
www.latimes.com
Our Dishonest President
It was no secret during the campaign that Donald Trump was a narcissist and a demagogue who used fear and dishonesty to appeal to the worst in American voters. The Times called him unprepared and unsuited for the job he was seeking, and said his election would be a "catastrophe."
View full page →
-- Sam Razi
In a sign of more trouble to come for Trump, Flynn says he'll testify for immunity
Look who's back throwing wrenches...
WSJ
Mike Flynn Offers to Testify in Exchange for Immunity
Mike Flynn, President Donald Trump's former national security adviser, has told the FBI and congressional committees investigating the Trump campaign's potential ties to Russia that he is willing to be interviewed in exchange for a grant of immunity from prosecution, according to officials with knowledge of the matter.
View full page →
New Information In Russia Probe Could Spell Big Trouble For Trump
Lots of breaking news on a topic everyone is following. 
First up, the BBC has learned that a key claim in the "Steele Dossier" has been confirmed. According to US officials who spoke to the BBC, the government has evidence that a Russian diplomat, Mikhail Kulagin, was a spy who was withdrawn from Washington on short notice because the Kremlin feared that the media was on to him.
This is exactly what FBI Director James Comey said the FBI was investigating. It also means that a central detail from the dossier written by British independent intelligence agent Christopher Steele has been verified. What does that mean, in English? Steele is a well-respected intelligence agent, and that parts of the dossier have been proven as correct could mean that other parts, or maybe the entire thing, is correct.
That's a big deal since the claim in the document is that Trump is being blackmailed by the Kremlin and so has been working with the Russian government to advance the Kremlin's agenda. Some people call such an allegation high treason.
BBC News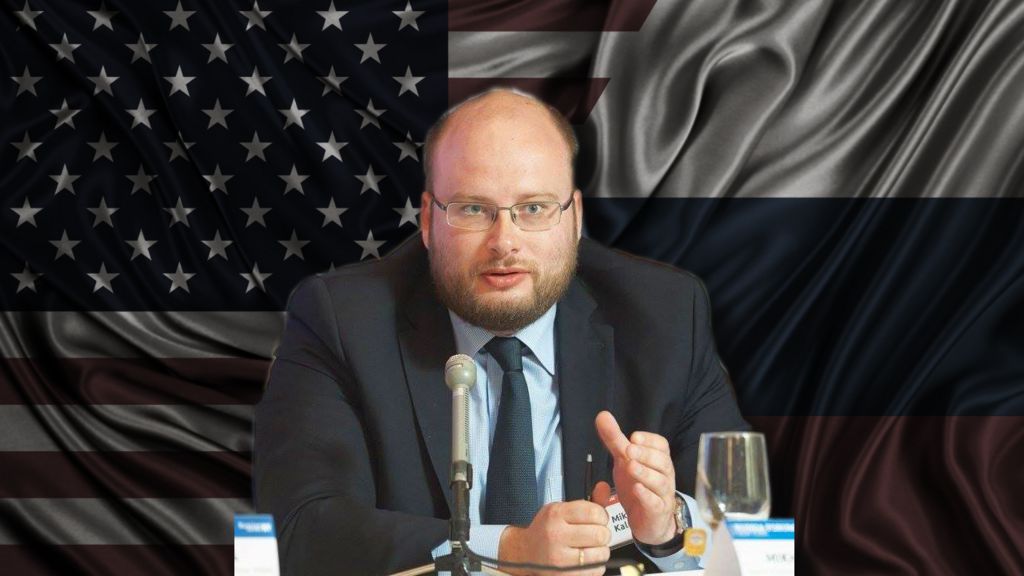 Trump Russia dossier key claim 'verified' - BBC News
So far, no single piece of evidence has been made public proving that the Trump campaign joined with Russia to steal the US presidency - nothing. But the FBI Director, James Comey, told a hushed committee room in Congress last week that this is precisely what his agents are investigating.
View full page →
That means that this other piece of news is a real bombshell -- according to the White House, new information about the Russia probe has been discovered that requires the White House to brief Congressional leaders in a classified setting. We can only assume that the news is massive since this is the first time such an announcement has been made.
Reuters
White House says new information has emerged on Russia probe
The White House has invited the top Republican and Democratic members of the Senate and House of Representatives intelligence panels to review new material relevant to their investigation into Russia's alleged interference in the U.S. presidential election, White House spokesman Sean Spicer said on Thursday.
View full page →
As I've been saying for weeks, so far there is no smoking gun connecting the Trump administration to Russia. What we do have, however, are ten thousand warm guns and a sky filled with gunsmoke.
-- James Miller
The real danger after Comey's shocking testimony: congressional apathy
FBI director Comy's testimony before congress yesterday--
had it occurred in a kind of vacuum where the world at large had not actually been subjected to the nineteen months of Trump's flagrant disregard of all decencies and norms since he decided to run, only to become the president of the United States
-- would have certainly been the most shocking domestic U.S. political testimony in decades.  In a nutshell, he let it be known publicly that the FBI is investigating Russian ties to the president, and also that after investigating, he "has no information that supports those tweets" of Trump's accusing former president Barack Obama of wiretapping Trump Tower--a very serious accusation.
That is an official debunking of Trump's claims.  
It's calling Trump a liar.
Vox
All of Trump's wiretap claims have now officially been debunked by the FBI and NSA
FBI Director James Comey and National Security Agency Director Adm. Mike Rogers refuted Trump's claims during a House Intelligence hearing.
View full page →
But here's the elephant in the room.
Donald Trump *is* a liar!
This has been shown time and again, repeatedly, from well before he started running for president but definitely from the very moment he announced his run till now.
And he has gotten away with it. Time and again.
So here we are.
And in this context, as shocking as Comey's testimony is, it may not hurt Trump very much. 
Newsweek
Could Comey's hearing truly hurt Trump?
When FBI Director James Comey testifies in front of the House Intelligence Committee Monday, Democrats will be listening carefully-and noting any information that bolsters a case for impeachment. Comey is likely to touch on Russia's alleged meddling into the U.S.
View full page →
The real danger now is the degree to which this all is normalized or par for the course.  How apathetic will congress be?  Sure, there are people talking the talk, but...
--Sam Razi