From the Iran Wide Web
A curated stream of relevant press about Iran, Iranians and matters pertaining to Iran, with commentary and context provided by Iran News Now.
Iran says U.S. 'action group' will fail to overthrow Iranian state:...
LONDON (Reuters) - Iran's foreign minister said on Sunday that a newly established Iran Action Group in the U.S. State Department aims to overthrow the Iranian state, but it would fail. U.S.
Read in
U.S. →
Saudi foreign policy pushes Iran, Turkey closer
Author: Ali Hashem Between Doha and Tehran, there's always a thin vein that keeps relations alive despite regional tensions, bilateral differences or even bloodshed. The two Persian Gulf states were never allies, even when their ties were better in the first decade of the 21st century.
Read in
Al-Monitor →
Senate Panel Imposes Stiff Iran Sanctions and Says Russia Is Next
Lawmakers on Thursday made clear they were no longer interested in giving Mr. Tillerson much additional rope, and the drive in both parties to impose sanctions is a clear outgrowth of the investigations into whether Mr. Trump's associates had improper connections to Russian officials during the 2016 presidential campaign.
Read in
Nytimes →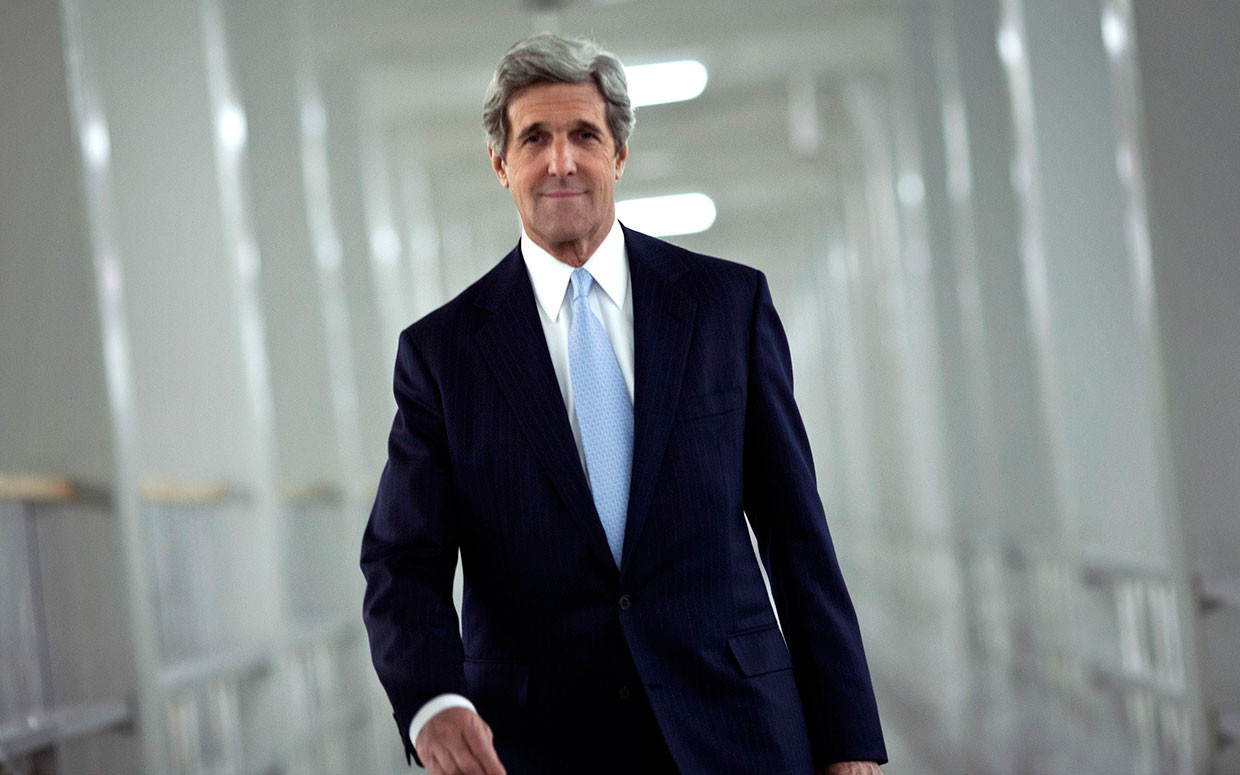 An important tweet storm from former U.S. Secretary of State, John Kerry: "this is a time to tread carefully"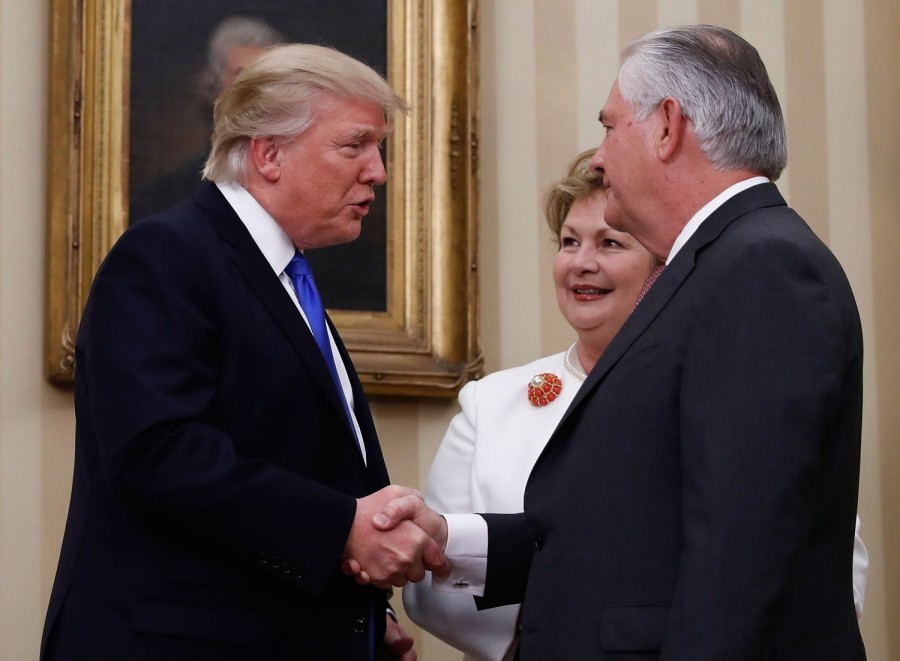 First Tillerson, then Trump, make Nowruz statements. Here are some reflections.
The U.S. State Department posted a message on their website from Secretary of State, Rex Tillerson, yesterday, marking the occasion of Nowruz, celebrated by Iranians and many other nationalities as the start of near year, on the Spring equinox.
This was followed up by a statement from Donald Trump (two days after Nowruz had passed).
Here is Tillerson's statement:
I wish a joyful and prosperous Nowruz to all those around the world celebrating this ancient tradition that marks the beginning of spring and the beginning of a new year.
Millions of people across the world, including communities in Afghanistan, Azerbaijan, China, Georgia, India, Iran, Iraq, Kazakhstan, Kyrgyzstan, Pakistan, Russia, Syria, Tajikistan, Turkey, Turkmenistan, Uzbekistan, and many other peoples of South and Central Asia and the Persian Gulf celebrate this time of the year with their families and friends. Today, many Americans will join in this celebration, sharing with a new generation the cherished traditions of their ancestors.

Nowruz is a time to look toward the coming year with hope and optimism. We look forward to celebrating this new spring together, and hope that this Nowruz brings peace and prosperity to all.
Here is the link to the statement on the State Department's website: 
U.S. Department of State
Message on the Occasion of Nowruz
Skip to Main Content Message on the Occasion of Nowruz I wish a joyful and prosperous Nowruz to all those around the world celebrating this ancient tradition that marks the beginning of spring and the beginning of a new year.
View full page →
And here is  Trump's statement (quoted in a tweet by ABC, with a poignant point from The Iranists, Holly Dagres):
While it's not unusual to have U.S. government officials--including the president--making statements on Nowruz (President Obama made one for every year of his office), these messages from Trump and Tillerson ring hollow.
This is especially true, and all the more worth pointing out, given that Nowruz is a tradition that originated from the Zoarastrian faith (worth noting that Zoarastrianism predates Judaism and Christianity, and is the first known major monotheistic religion), whose tenets are elegant and succint:
"Good thoughts.  Good words.  Good deeds." 
 Children even get this.   These tenets are a kind of tripod.  It's hard to have one, or even two of them, without the third.  They are self-reinforcing.
Trump and his Secretary of State's words here are "good".  
But what do they really believe or think?  And where are the associated actions matching the words?
 You don't have to look far to get a glimpse of either one of their thoughts.   Trump's travel bans have impacted Iranian-Americans more than any other group.
With respect to Tillerson, we have this tweet for example: 
Four days prior (three days before the Nowruz message) Tillerson quoted a tweet from his boss about North Korea, and decided to troll Bill Clinton, Barack Obama, and Iran simultaneously.  Not bad for 140 characters.
Here's the thing.  First, let's take a brief aside to talk about the logic (or lack thereof) in the assertion that "thanks to Obama, we'll be dealing w/ a Nuclear Iran" (not sure why the "n" in "nuclear" is capitalized there).
In 2003, during talks between Iran and 3 European countries (the E-3, Germany, France and the UK) Iran voluntarily signed an additional protocol with the International Atomic Energy Agency, giving the IAEA broad access to Iran's nuclear program.  Iran had barely any spinning centrifuges at that time.  When the talks failed to produce a comprehensive deal, Iran resumed its program, and by the time the Obama administration joined the negotiations in 2013 to try to negotiate a new deal with Iran, Iran had already spun up many thousands of centrifuges and had enough (or close to it) enriched uranium to theoretically be able to produce a single bomb (although the uranium would need to be enriched to a far higher percentage than what Iran had done).   
So by the time the new round of negotiations started, a decade after they had faltered the last time Rouhani was at the table, Iran had gone from a tiny, nascent program to a full-on program that was expanding rapidly, with thousands of spinning centrifuges.
In other words, not talking to Iran led to Iran becoming effectively a nuclear power.  
It is because of, not in spite of, the fact that Obama had the courage to look beyond dogmatic positions that were getting the U.S. nowhere in its desire to halt the expansion of Iran's nuclear program, that Iran's program is now under the most comprehensive monitoring in history.  Iran has been compliant with a deal that took over two years of negotiations that included these five world powers:
The United States of America
Russia
China
The United Kingdom
France, and
Germany 
The deal accomplished its objective, and proved that diplomacy (more "jaw jaw") is more effective than "war war".  This was a real opening in a lot of ways.
I don't want to get too far into the politics of the nuclear deal, but suffice to say that it is 100% congruent to be for a deal that prevents an unnecessary war -- at a time when the world is dealing with so many crises that are displacing millions, and when we have real existential threats, such as climate change --  while not being for the government of Iran.  Or any other nation for that matter.
So let me bring this back to Trump and Tillerson and their Nowruz statements, in light of thoughts and actions.
We know that Tillerson reacted to a tweet by his boss with a tweet not based in the reality of the results of the deal to date: ("Thanks to Obama, we'll be dealing w/ a nuclear Iran").
We know that these Nowruz statements comes after this administration, within a week of coming to power, foisted a travel ban on Iranians who (a) had been thoroughly vetted and received visas legally and were en-route to the US already, causing serious mayhem in the lives of thousands of innocent people (including even green card holders who were included in the original ban).  And we know this administration hasn't backed down from this position.  They have in fact doubled down on it after it was shot down by the 9th Circuit Court of Appeals.
This ban has really hurt Iranian-Americans and their families, as well as Iranians in the diaspora, many of whom fled an authoritarian government's tyranny only to be caught in the crosshairs of Trump's ban.
So in the middle of all of this, after full demonizing of Iranians and other groups or identities considered undesirable by this administration, we have a president and his Secretary of State posting nice words.
Good words.  Good thoughts. Good deeds.
If Trump and Tillerson really want to make statements on Nowruz, they should take these ancient but forever valid tenets to heart.  Words are not enough.  Rescind the travel bans that are impacting the lives of so many people who celebrate Nowruz.
-- Sam Razi