Separatists Transporting Artillery As Part of 'Humanitarian' Convoy?
More Advanced Russian Anti-Aircraft Weapons Spotted Near The Border?
For several weeks there has been a buildup of tension -- and of weapons -- both in eastern Ukraine and across the border in Russia.There are reports of Russian military equipment moving near the border once again. One report, a simple tweeted picture reportedly taken today and
posted on LiveUAMap
, caught our eye.
We should say that we cannot verify the date that this picture was taken, except to say that it would have to have been taken during either the spring or the fall -- notice that all the trees in the background have no leaves.
This tweet was reportedly taken in the Rostov region of Russia, near Chaltyr, on the road which leads to Novoazovsk, Ukraine. There are not a lot of distinguishing features about the landscape visible, except of course that unique looking highway overpass. As it turns out, however, this is a perfect match for the design of the highway in this region. There are several overpasses that look like this. Unfortunately, the last Google street-view pictures were taken in June 2013, so we have not been able to find any exact matches. Here's on possibility (here on the map, perhaps the bushes on the right side have been removed since this picture):
Note that the highway bridges even have the same marking, indicated above by the red arrow. While we can't pinpoint the exact location this was taken, we're fairly confident that this is the Rostov region, likely somewhere near Chaltyr as the picture indicates.
But what the picture shows is at least as interesting as where it was taken. We'd like a closer view of these vehicles before making a definitive identification, but the vehicles have large rectangular tubes on the top rear of the vehicles. That matches another weapon which has been spotted having crossed into Ukraine this past summer, the Strela-10 advanced anti-aircraft missile system. Here's a picture from an Australian arms recognition website for reference.

Again, we're not 100% sure about the vehicle. It's possible better pictures or video will emerge. For now, however, this is additional evidence which needs to be considered. NATO and Ukraine have been warning that Russia has been deploying radar and anti-aircraft equipment near the border. This might be evidence which supports this claim.
UPDATE: We've found a different vehicle which more closely fits the picture in the tweet. The vehicles on the move look more like the BTS-4, a piece of military engineering equipment: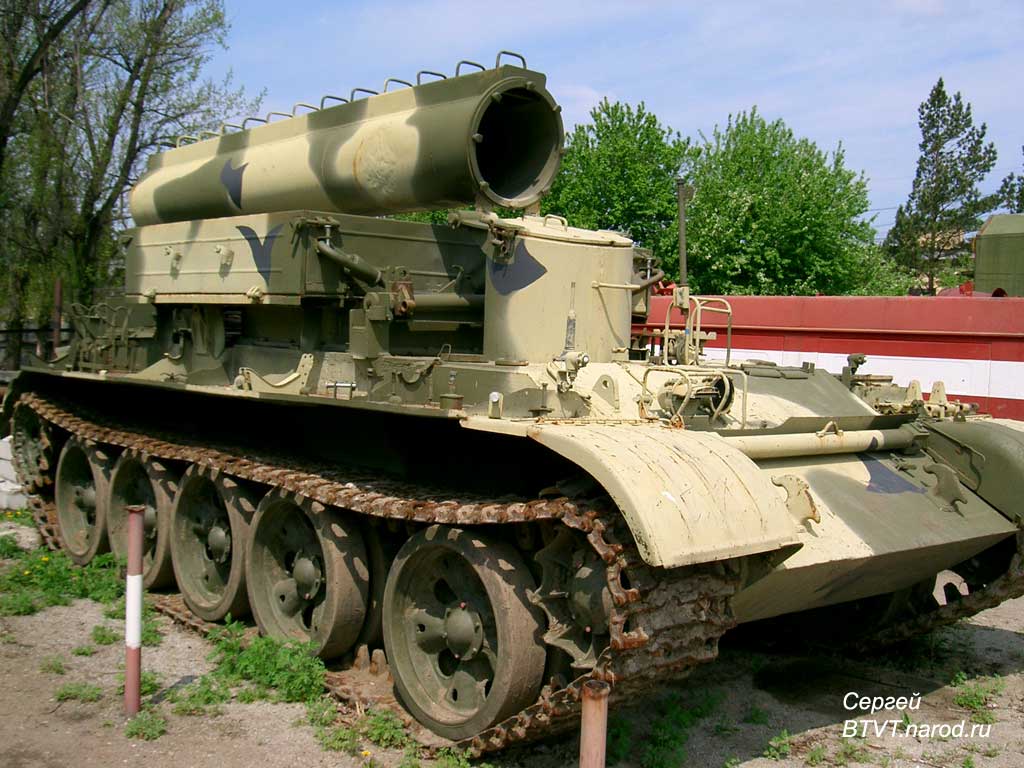 Note that the amount of wheels in the tweet match this piece of equipment.