Does Europe Have Too Little Strategic Gas Reserve To Negotiate With Russia Over Ukraine?
Ukraine has a lot of problems with Russia, but those problems are hard to navigate when Russia holds such a massive trump card in its relations with both Kiev and Europe -- natural gas.
Today Russia's Energy Minister stressed that Ukraine needs to pay for at least part of its debt before Russia will sell any more natural gas to Ukraine. World Bulletin reports:
Alexandr Novak said on Monday that a downpayment and some repayments from Kiev were necessary before Ukraine could purchase natural gas that it was requesting.

Novak said: "Ukraine demanded four billion cubic meters of natural gas - the provisions for its transportation are a downpayment and the repayment of the debt."

He said that Kiev was seeking to pay its gas debt on March next year, with $1.45 billion in advance and the rest through equal installments.

Russia expects Ukraine to pay $3.1 billion, which it said was agreed with Ukraine and the EU in a meeting on September 26. 

Kiev has been in negotiations of Ukraine's debt -- and Russia's price -- for the last year.

Ukraine is heavily dependent on Russian natural gas. To make matters worse, Reuters reports that Europe is not prepared for winter, and will thus be heavily reliant on Russian natural gas, which makes it pretty hard for Europe to hold Russia accountable:

Reuters reports:
Ukraine's gas reserves are just over half full, and a half-dozen other countries are reliant on Russian gas exports for at least 50 percent of their consumption. While Norway's Statoil recently struck a deal to sell Ukraine gas, a Statoil spokesman called the deal "a short-term and relatively low-volume agreement." Russia is also trying to resolve the dispute by offering Ukraine a more flexible payment schedule for overdue natural-gas supplies.
New Poll Shows Strong Opposition, In Every Region Of Ukraine, To Russia's Actions
There have been several polls which show that prior to Russia's invasion of Ukraine and annexation of Crimea there was never a strong separatist sentiment among Ukrainians in any region. Another poll by IRI confirms this result:

Strong Majority in Every Region Opposes Russia's Military Aggression
Despite continued claims to the contrary from Moscow and pro-Russian separatists, 89 percent of respondents oppose Russia sending troops to protect Russian-speaking citizens.

The opposition to Russia's actions is seen across all regions – 78 percent in the east, 89 percent in the south, 93 percent in central Ukraine and 99 percent in the west.  It also transcends language.  Seventy-nine percent of Russian speakers and 95 percent of Ukrainian speakers oppose the Russian actions.  IRI noted that this was the first national poll in some time to include respondents from Donetsk and Luhansk oblasts (states).
According to the poll, only two percent of Ukrainians would like to see a divided country.
The poll also shows that Ukrainian President Petro Poroshenko has support from 59% of Ukrainians, up from 53 percent in April, and support for the outgoing parliament, recently dissolved by the President, is at only 15%.
New parliamentary elections will be held in just a few weeks.
Reports That Russian Forces Will Attempt Decisive Assault On Airport Tonight
Ukrainian Foreign Ministry Releases Video Purportedly Showing Russian Grad Launch
The Ukrainian Foreign Ministry has released the following YouTube video. 
The footage appears to be shot from within a Grad rocket launch team. A Russian flag is visible on the right early on in the video. The commander orders them over the radio to shell a Ukrainian village, adding "let's destroy the faggots."
We are currently unable to comment on the veracity of the footage, it's date or the location.
Death Toll Following Shelling Of Funeral Procession Near Mariupol Rises To 7
Mariupol news site 0629 reports that the death toll following the shelling of a funeral procession in the village of Sartana, just outside Mariupol, has, according to the head of the village council, Stepan Makhsma, risen to 7. 15 people were wounded.
The site has several graphic images from the scene.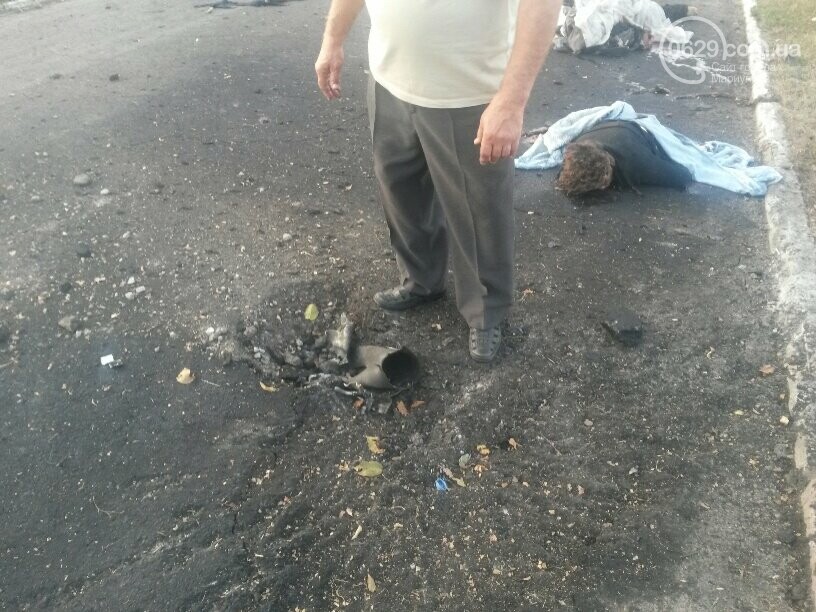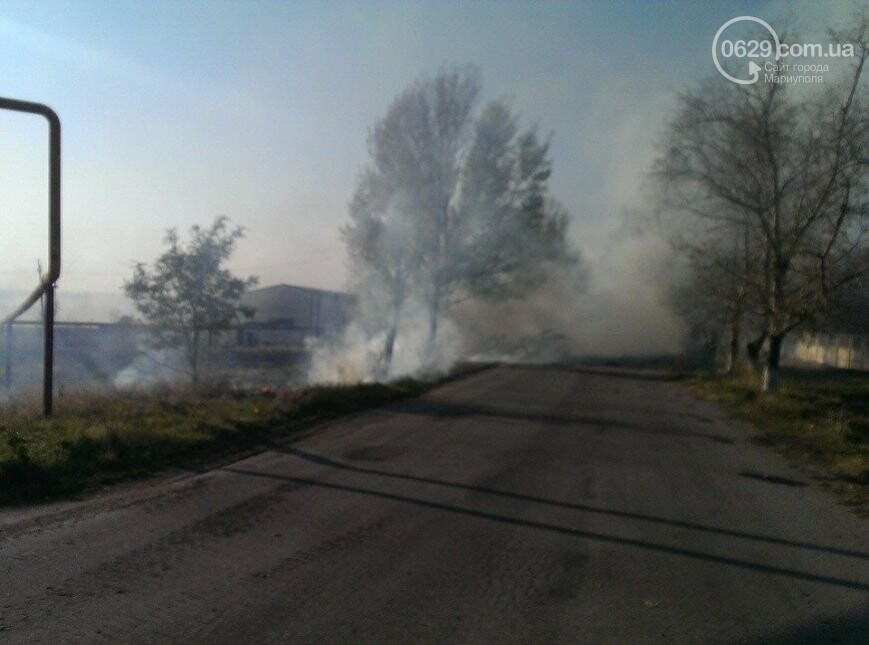 OSCE monitors have arrived at the scene.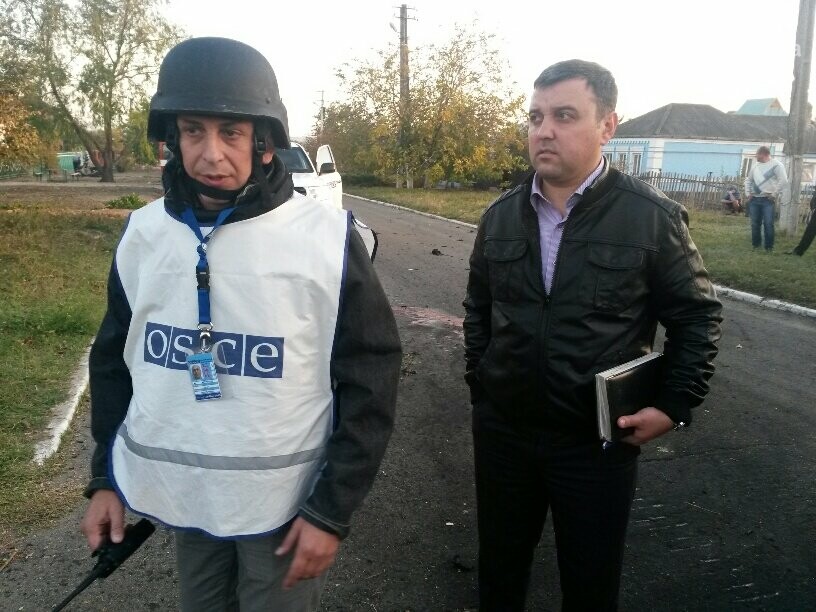 Freelance reporter Petr Shelomovskiy reports anti-aircraft fire to the west of the city: