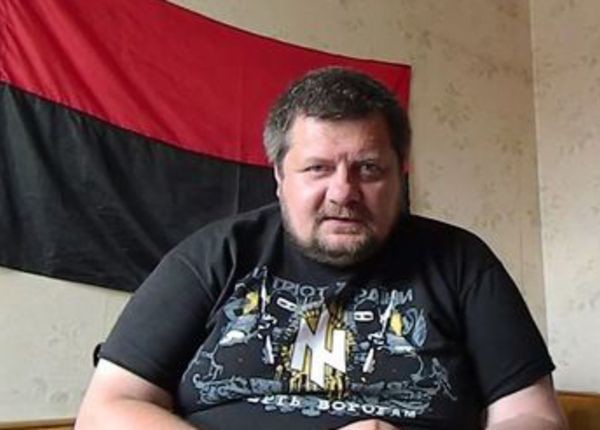 Arrest Made in 2017 Terrorist Attack at Espresso TV Station; March Against Oligarchs Proceeds Without Incident
On the Donetsk line, militants fired 82-mm mortars on Peski. The Butovka mine was attacked with grenade-launchers, heavy machine guns, sniper rifles and small arms.
Grenade-launchers were fired on Kamenka and Avdeyevka and heavy machine guns were fired on Vodyanoye.
Also attacked with small arms wer Talakovka, Pavlopol, Gnutovo and Shirokino.
No casualties were reported. There were no attacks on the Lugansk line.
Ukrainska Pravda reported
that Vasyl Hrytsak, head of the Ukrainian Security Service (SBU) said that an arrest has been made in a terrorist attack outside the Espresso TV station on October 25, 2017 in which Rusan Kushnir, the bodyguard of Igor Mosiychuk a Ukrainian journalist and politician was killed as well as a former Interior Ministry official, Mikhail Mormil.
According to Interfax-Ukraine
, Igor Mosiychuk, a leader of the social- nationalist movement, MP, and editor-in-chief of the newspaper
Vechirnaya Vasilkiv
was injured in the attack along with bystanders Vitaly Balai and Nadezhda Tarasenko. 
Investigators say the target of the attack may have been not Mosiychuk, but Mormil. Oleg Lyashko, leader of the Radical Party said he believed the attack was directed at Mosiychuk and Russian intelligence could be involved. but another deputy, Dmitry Linko, said Chechens may have been involved. The Kremlin denied any involvement, as did Ramzan Kadyrov. 
Activists from the ultranationalist party Svoboda, National Corps and Right Sector submitted their demands to the presidential administration, and then dispersed. About 2,500 people were said to take part in the action, which called on President Petro Poroshenko himself to "cease being an oligarch." About 1,500 policemen were deployed around the march, and no incidents were reported.
Nationalist carrying a sign with the slogan "Suitcase, Station, Moldova," i.e. "get out" with Poroshenko, palm trees signifying "offshore accounts" and the figure $10 billion.
-- Catherine A. Fitzpatrick