Day 1471: February 28, 2018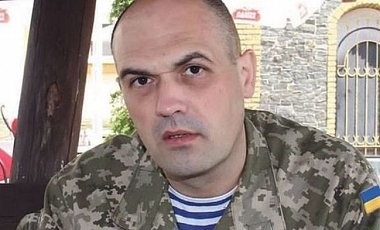 One Ukrainian Soldier Wounded
Col. Oleg Kuzminykh
In the previous reporting period, one Ukrainian soldier was wounded and 7 attacks were made on Ukrainian positions, including on Luganskoye and Troitkoye with a 120-mm mortar, Liga.net reported.
On the Donetsk line, 82-mm and 120-mm were fired near Pavlopol near the Azov Coast.
Russia-backed militants tried to down an OSCE drone 26 mm from Donetsk,
Liga.net reported,
citing the OSCE Special Monitoring Mission press office.
The drone was flying southwest of Sarabah (former Kommunarovka) when shots were fired.
In the evening, militants fired three times on Ukrainian positions.
Information Resistance reported
that 17 Russian soldiers were killed in the Donbass from February 20-26, 2018. There was no independent confirmation of these deaths.
Information Resistance also reported that Russia-backed forces were making raids on the Debaltsevo area, including the villages of Logvinovo and Nizhnyee Lozovoye, using 82-mm mortarys, anti-aircraft systems and heavy machine guns; 120-mm mortars were also observed south of Svetlodarsk.
February 27, a group of Ukrainian military officers testified in the European Parliament about the presence of Russian forces and armor in the Donbass,
Ukrinform reported.
I want to note the direct Russian presence in the Donbass. I have come here with that purpose, and I want to tell you about it. Starting in 2014, I and my fellow soldiers saw military with the identifying marks of the Russian army, and also military armor on the territory of the Donbass, which was manufactured in Russia and which is in Russia's arsenal. While I was in captivity, I repeatedly spoke with officers of the Russian Federation.
-- Catherine A. Fitzpatrick