Day 1424: January 12, 2017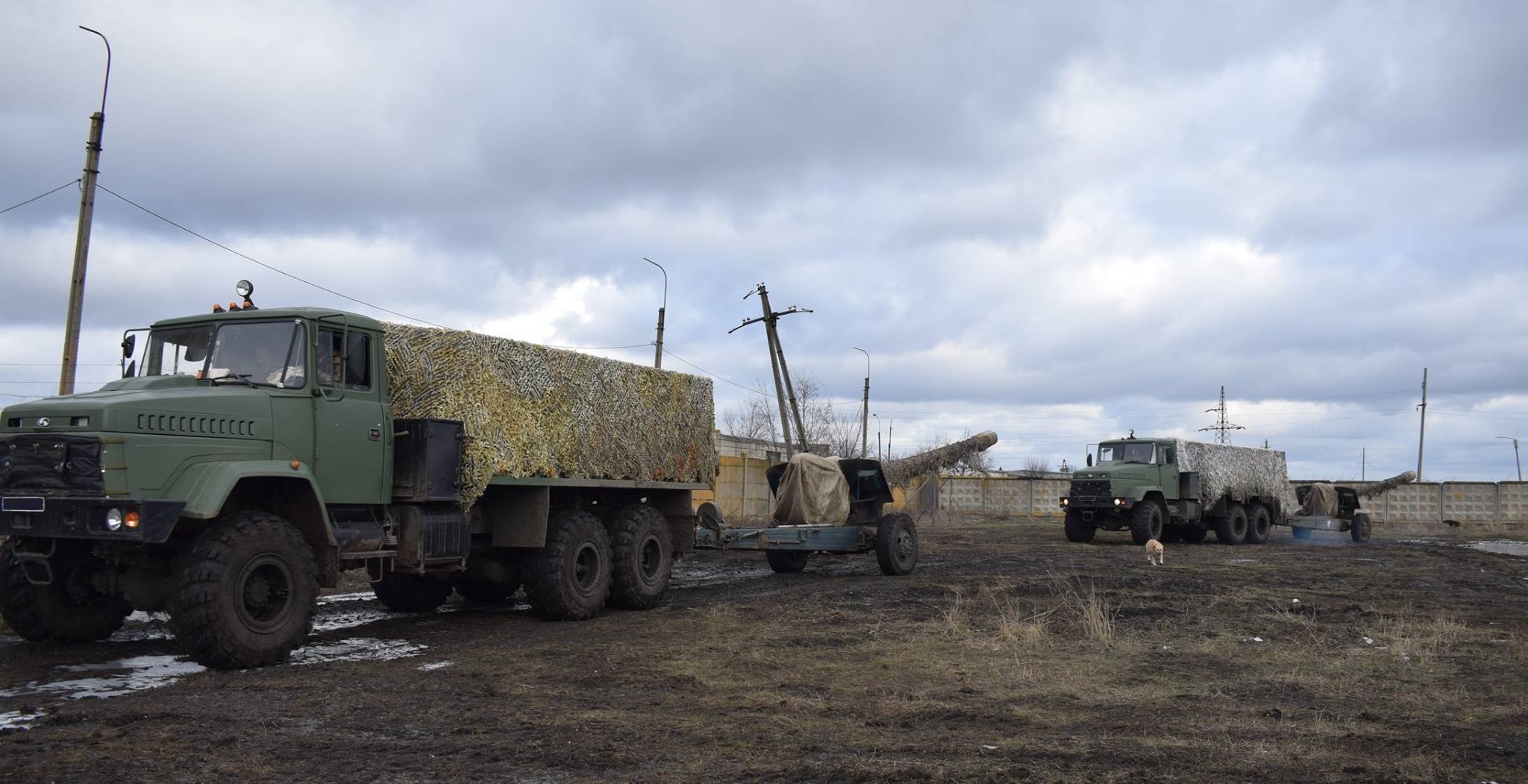 Fighting Escalating in Donbass, OCSCE Monitor Chief Hug Says; 1 Ukrainian Soldier Killed, 4 Wounded
 Photo by ATO, January 11, 2018
Throughout the entire time of the so-called "Christmas ceasefire," there wasn't a single day without violations said Alexander Hug, first deputy head of OSCE's Special Monitoring Mission in Ukraine at a briefing January 12.
"We already have signs that the escalation phase as begun, nearly 2,000 violations have been recorded from the period from five o'clock in the evening Tuesday until five o'clock Wednesday this week, and also more than a thousand during the following days," he said (reverse translation).
While the number of shelling attacks decreased after December 23, then went back up again December 28.
"What we are seeing is a well-worked scenario of violation which sees a sudden sharp reduction in the number of violations of the ceasefire regimen, after which gradually and steadily it rises to the hundreds and then finally leads to an escalation," he said.
US Chargé d'Affaires, a.i. Harry Kamian
said in a statement
to the new Italian OSCE Chair-in-office, Foreign Minister of Italy Angelino Alfano, that Russian-backed forces are intimidating OSCE monitors.



The Special Monitoring Mission (SMM) in Ukraine is a critical component of the OSCE's response. The SMM has a vital role in implementation of the Minsk agreements. However, Russia and its proxies continue to intimidate, harass, and attack our monitors, and restrict their access, preventing them from carrying out their mandate. The SMM must be allowed to provide participating States timely, impartial, on-the-ground reporting, including from Crimea, which remains an integral part of Ukraine and thus within the SMM's mandate.
On the front line, one Ukrainian soldier was killed and 4 were wounded with varying degrees of severity, Liga.net reported, citing the Anti-Terrorist Operation.
Russia-backed forces concentrated fire on the Lugansk line near the Svetlodarsk Buldge, using 82-mm and 120-mm mortars, and heavy machine guns. They fired grenade-launchers and small arms at Ukrainian positions at Novoluganskoye. Ukrainian forces returned fire.
On the Donetsk line, militants fired on Shirokino, Gnutovo, Lebedinskoye and Peski. 
Drones were observed to be used at different points along the line of contact.
-- Catherine A. Fitzpatrick