Day 1403: December 22, 2017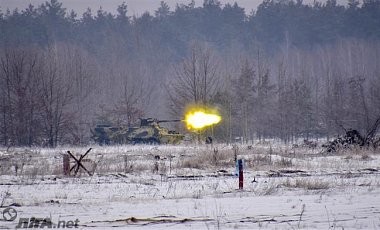 1 Ukrainian Soldier Killed, 2 Wounded
Photo: Liga.net 
One Ukrainian soldier was killed and two were wounded in the previous reporting period, Liga.net reported, citing the ATO [Anti-Terrorist Operation].
Militants attacked Peski with 82-mm mortars, grenade-launchers and machine guns; later they fired from a tank and 120-mm mortar-launchers. Avdeyevka and Kamenka were attacked with mortar-launchers and infantry weaponry.
Vodyanoye was attacked with a mortar-launcher. A sniper fired on Krymskoye and Sokolniki, and around midnight, mortar-launchers were fired.
The approaches of Svetlodarsk were also attacked with machine guns and grenade-launchers.
According to the ATO, 3 soldiers were killed on December 17, 2 on December 19, and one on December 21.
-- Catherine A. Fitzpatrick