Day 1372: November 20, 2017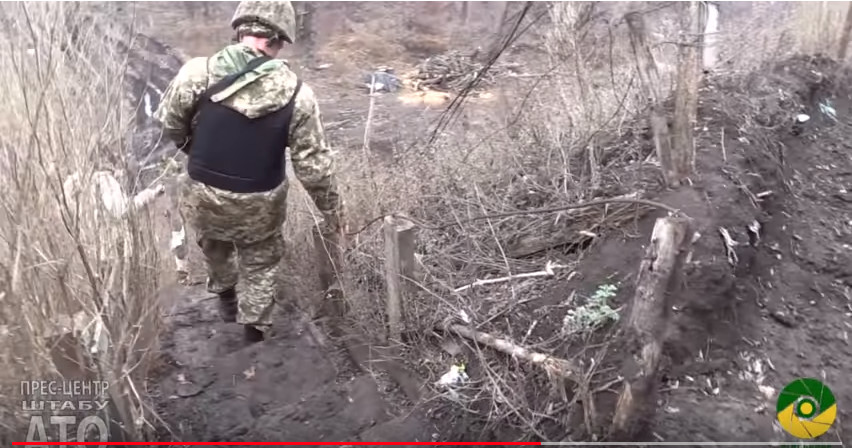 Russia-Backed Militants Attack Towns Near Azov Sea; 1 Soldier Injured
Ukrainian soldier near the Donetsk Airport collecting firewood. Screen grab of video by Ukrainian military. 
One Ukrainian soldier was concussed in battle today, Liga.net reported.
Russia-backed militants have attacked Vodyanoye, Pavlopol and Chermalyk along the Donetsk line leading to the coast of the Azov Sea, using 82-mm and 120-mm mortars as well as heavy machine guns, grenade-launchers, and small arms.
They fired on Ukrainian positions twice on the outskirts of Maryinka from infantry weapons and also attacked defenders at Novotroitskoye using grenade-launchers and heavy machine guns.
On the Lugansk line, ATO forces at Novgorodskoye were attacked.
The Ukrainian military published a video of Peski (Pisky) near the Donetsk Airport. Volunters have helped the army collect scarce firewood as the weather grows colder.
-- Catherine A. Fitzpatrick