Day 1365: November 14, 2017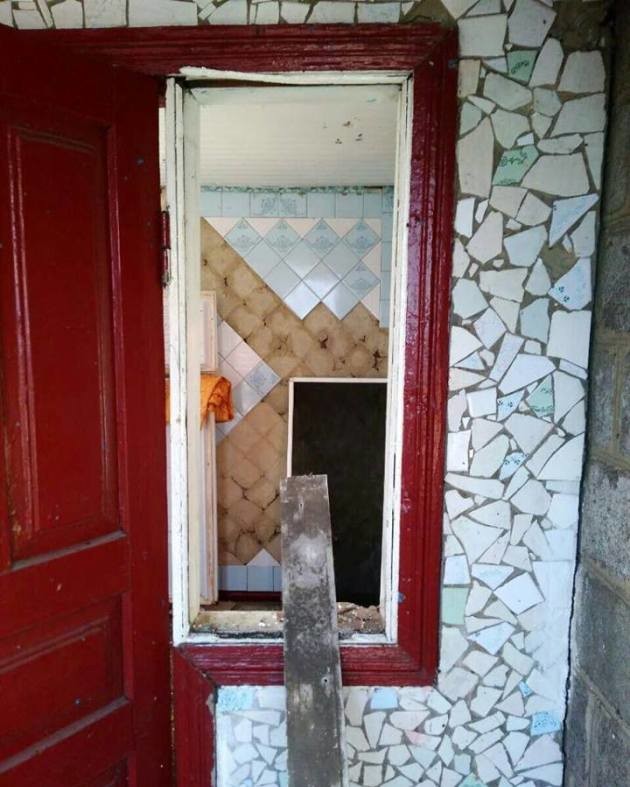 Two Ukrainian Soldiers Wounded; Russia-Backed Shelling of Maryinka Damages Homes
Home damaged in Maryinka November 14 by Russia-backed shelling. Photo by Pavel Zhebrivsky
Two Ukrainian soldiers were wounded in battle near Maryinka and Novotroitskoye. There were 33 attacks by Russia-backed fighters.
A Russian Zhitel R-330Zh jamming station was founded along with other Russian armor on the outskirts of Zemlyanoye in Lugansk Region, 7 km from the line of contact.
The Ukrainian Security Service (SBU) detained a Russian mercenary in the Novoaydar District of Lugansk Region who was with the separatists.
Zaytsevo came under fire by heavy machine guns, and some residents' homes were struck. 
Pavel Zhebrivsky, head of the Donetsk Region Military-Civilian Administration
said homes were damaged in Maryinka
from shelling that ran from 19:30 to 21:00. There were no civilian injuries.
-- Catherine A. Fitzpatrick