Day 1351: October 30, 2017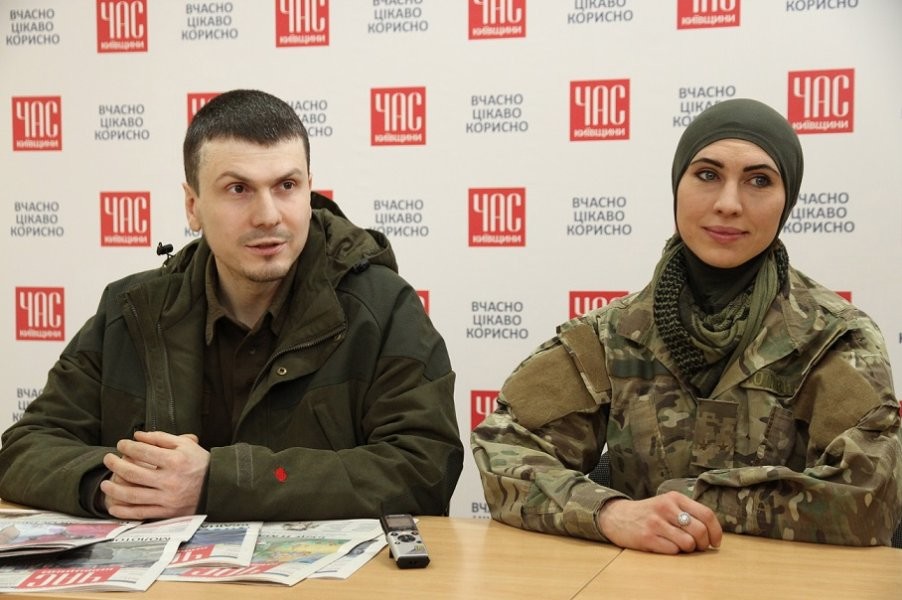 Pro-Kiev Chechen Fighter Amina Okuyeva Assassinated; Husband Adam Osmayev Injured in Attack
Adam Osmayev and Amina Okuyeva, pro-Kiev Chechen fighters. Photo by Chas 
Amina Okuyeva, a pro-Kiev Chechen and member of Kiev-2 Battalion who fought in the Donbass, was assassinated October 30 as she traveled on a Kiev region highway with her husband, Adam Osmayev, leader of a Chechen battalion, Ukrainska Pravda reported.
Her husband said she was shot in the head and he was unable to save her.



"The heart of a patriot of Ukraine, Amina Okuyeva, has stopped. Her automobile was shot from the bushes at the rail crossing near the village of Glevakh in Kiev Region. As a result of her wounds, Amina died."
The killer was reported to have used an automatic weapon.
Dmitry Chibisov, Prosecutor's Office of Kiev Region, said that Amina was in the passenger seat and that law-enforcement were using every technical means to examine the scene of the murder.
He said there were several hypotheses about the murder. A number of commentators have said that her pro-Ukrainian position and her husband's leadership of the pro-Kiev battalion were likely the killer's motives.
This is the second attempt on the life of the couple. On June 1, they were in Kiev when an assassin who introduced himself falsely as a French journalist invited them to a meeting. He turned out to be a Chechen known by the nickname "Dingo" who served as a guard for Chechen president Ramzan Kadyrov, and was believed to have been trained by Russian military intelligence (FSB or GRU).
At that time, Dingo fired on Osmayev but they were able to return fire and survived.
In February 2012, both Osmayev and Okuyeva were detained on suspicion of an explosion in an apartment in Odessa. There was suspicion that Osmayev was preparing an attempt on the life of President Vladimir Putin.
But Ukraine, at that time under the rule of Viktor Yanukovych, did not turn Osmayev over to Russia, at the recommendation of the European Court of Human Rights.  Osmayev was charged with possession of illegal explosives, but not assassination, and released from prison ahead of the end of his term.
In 2014, he took up the leadership of the Dzhokhar Dudayev Battalion, fighting on the side of Kiev in the Donbass. Okuyeva served as the press officer.
Oleksandr Turchynov, secretary of the National Security and Defense Council, wrote on his Facebook page:
"Today we lost Amina Okuyeva, who was a real hero of the Chechen and Ukrainian peoples. For every patriot of Ukraine, she was their own sister. And the enemy must answer for the murder of our sister."
Tr