Day 1345: October 24, 2017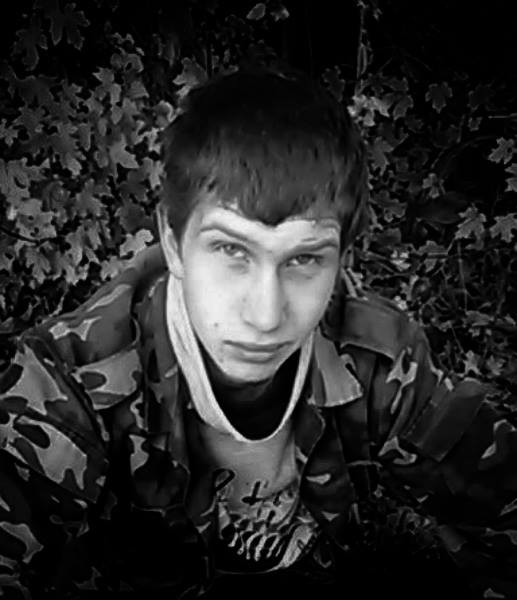 5 Ukrainian Soldiers Killed, 3 Wounded; 1 Civilian Injured; Russia-Backed Fighters Block OSCE Monitors
Ilya Stetsun, age 19, killed in battle. Photo via InfoResist
Fighting was less than usual today but Ukrainian casualties were heavier.
On October 24, five Ukrainian soldiers were killed, three in battle and two from mine explosions. One was Ukrainian soldier Ilya Stetsun, age 19, who was killed in battle near Vodyanoye. He was from the village of Lyubomirovka, Novoushitsky Ditsrict in Khmelnytskyi Region. He was a member of the 59th Separate Mobilized Infantry Brigade. 
Another three were wounded.
Two others killed in battle on the Mariupol line were Aidar Battalion members Anton Sinyagub and Yaroslav Bondar. There two servicemen were also wounded from mines on that line.
Another soldier was killed on the Donetsk line from a mine and one was wounded.
Militants fired on Verknytoretskoye with grenade-launchers and machine guns. 
They also fired on Vodyanoye and Maryinka.
The separatist news service DAN-News.info reported that a civilian, born 1954, was injured in the village of Aleksandrovka on Lenina St. in the Petrovsky District of western Donetsk as a result of Ukrainian shelling, according to a dispatch from Ruslan Yaubov, a representative from the self-proclaimed "Donetsk People's Republic" (DNR) in the Joint Center for Control and Coordination (JCCC).
The OSCE Special Monitoring Mission (SMM) issued a spot report that Russia-backed fighters blocked them at a checkpoint, then aimed weapons at them.
An SMM patrol comprising two armoured vehicles and six members were stopped by armed men at a checkpoint near "DPR"-controlled Verkhnoshyrokivske (formerly Oktiabr, 29km north-east of Mariupol) at 09:57. As the patrol waited to pass through the checkpoint and proceed further east into non-government-controlled areas the SMM observed a partially covered and unattended heavy machine-gun (12.7mm) ten metres in front of the first SMM patrol vehicle. A few minutes later, two men in military-style clothing approached the heavy machine-gun, reloaded its ammunition and pointed it directly at the first SMM patrol vehicle. They then repeated this action. After a few minutes, as the armed men moved the heavy machine-gun toward a stationary military-style vehicle (Ford Transit painted in camouflage pattern) they stopped and pointed the gun directly at the first SMM patrol vehicle from a distance of three metres. The SMM left the location at 10:16 and proceeded further east into non-government-controlled areas as planned. The SMM returned safely to base in Mariupol at 16:15.
-- Catherine A. Fitzpatrick