Day 1343: October 22, 2017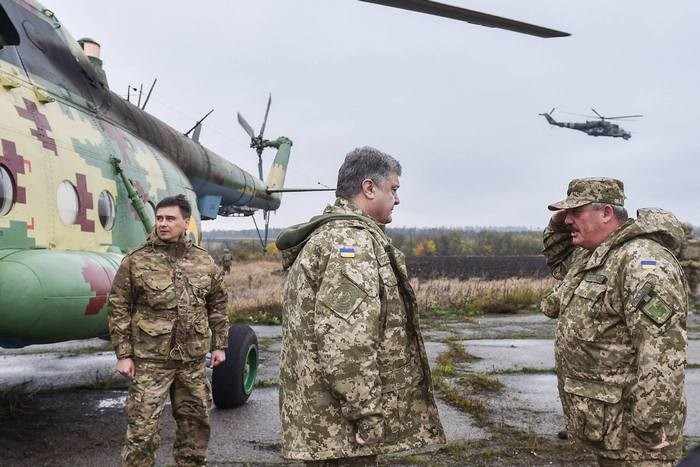 2 Ukrainian Soldiers Wounded in 2 Days; Poroshenko Visits Front Line
One Ukrainian soldier was wounded.
He met with the 72nd Separate Mechanized Brigade to discuss their material equipment, and also their supplies, food and material situation
As part of a rotation plan, President Poroshenko said that the 72nd, 14th, 92nd and 53rd brigades of the Ukrainian Army will return to their permanent bases. He thanked the soldiers of these brigades for their outstanding performance of their assignments.
A visit planned to Mariupol for October 20 had to be cancelled due to unfavorable weather conditions.
-- Catherine A. Fitzpatrick