Day 1331: October 10, 2017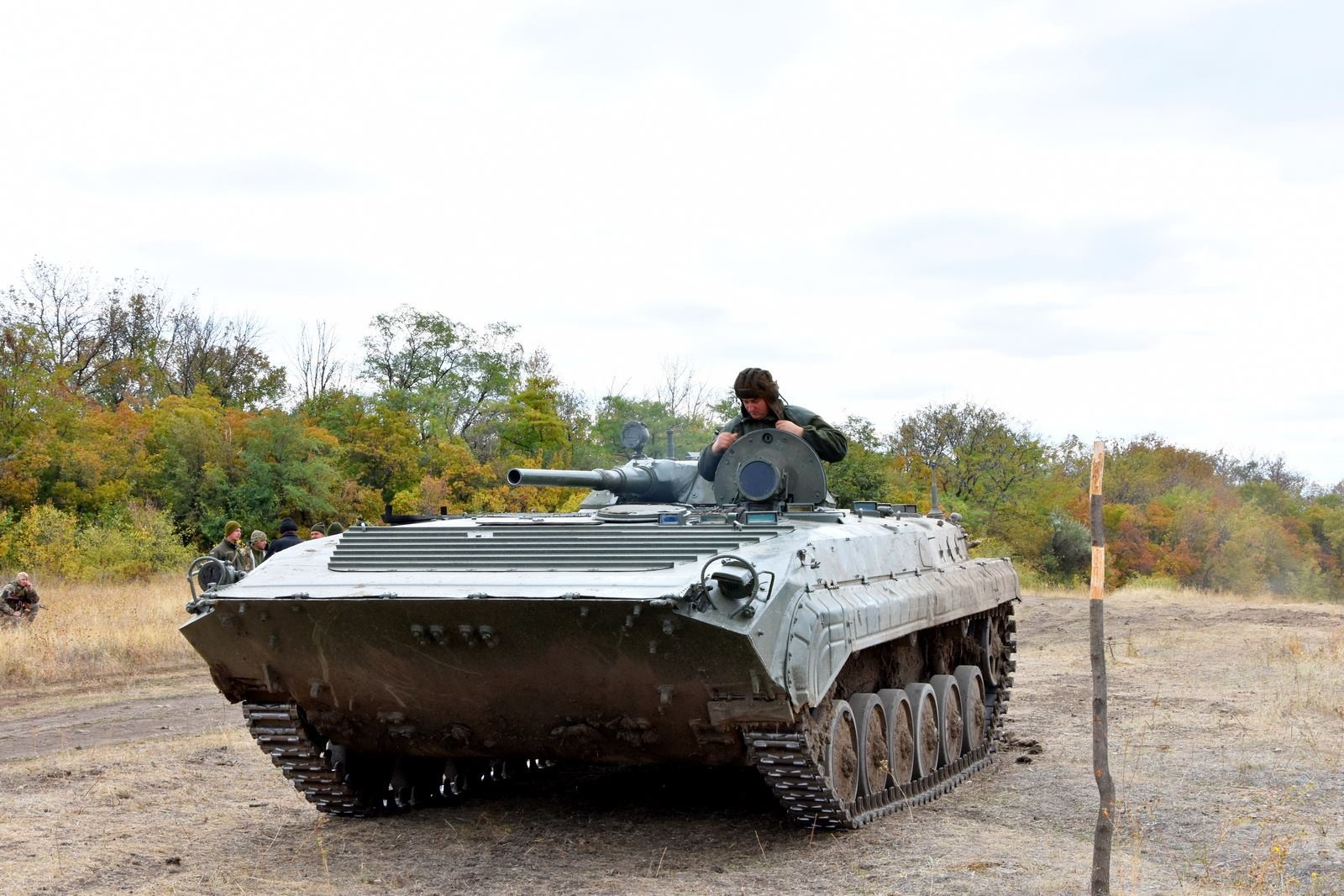 Russia Increases Export of Coal to Europe from Occupied Donbass
Photo by ATO 
Russia-backed forces concentrated their fire on the Donetsk and Lugansk regions, Ukrainska Pravda reported, citing the ATO [Anti-Terrorist Operation] dispatch.
Militants used small arms and anti-tanks grenades on Ukrainian positions at Krymskoye and Stanitsa Donets.
On the Donetsk line, they fired grenade-launchers, heavy machine guns and small arms on ATO positions at the Avdeyevka industrial zone. An armed BMP was fired near Peski.
For an hour, militants fired from an armed BMP, grenade-launchers and small arms near Novotroitskoye.
The ATO said that reconnaissance indicates militants are planning armed provocations. While a demonstrative order has gone out to Russia-backed units on the front line to hold fire, the 2nd Army Corps issues individual instructions to shell certain areas.
"Sometimes these provocations are synchronized with the routes and times of movements of the OSCE Special Monitoring Mission," said the ATO. The ATO said state TV is brought to film these incidents of shelling, and FSB counter-intelligence checks all the footage to make sure Russian military do not get into the picture.
In other news:
o Russia has increased its export of coal to Europe by 18% -- and this coal is obtained from the occupied areas of the Donbass, Liga.net reported.
About 208,000 tons of coal were illegally brought out of occupied regions of Donetsk and Lugansk regions, 33,000 more tons than in August of this year (about 175,000 tons).
In September, 77.8% of all contraband or 161,400 tons were delivered by four companies: Gaz-Alyans, Petroleum Capital (controlled by Sergei Kurchenko), TD Antratsit and Russkiy Antratsit.
Liga.net published a table of all the coal traders and said some were registered in Great Britain and Hong Kong.
Journalists calculated about 11,000 tons of coal; Energy Minister Krzysztof Tchórzewski confirmed that anthracite was coming from the occupied areas of Donbass, although Poland was inspecting the deliveries and would ban them.
o Journalists came to a working session of the Council on Issues of Professional Activity of journalists at the Ukrainian Presidential Administration, and showered officials with concerns and question, Ukrainska Pravda reported.
 Oksana Romanyuk of the Institute of Mass Media said journalists brought a list of 20 attacks on journalists 62 instances of hindrance of their work; 25 instances of threats; and 17 cases of destruction of property or attacks on office. The case of the assassination of Pavel Sheremet was raised separately. The urged that Ukrainian investigagors drawn on the expertise of foreign specialists to analyze videos of the murder scene. 
They also raised the case of an attack by agents of the Directorate of State Protection on a group of journalists who
filmed
President Petro Poroshenko in a restaurant.