Day 1328: October 7, 2017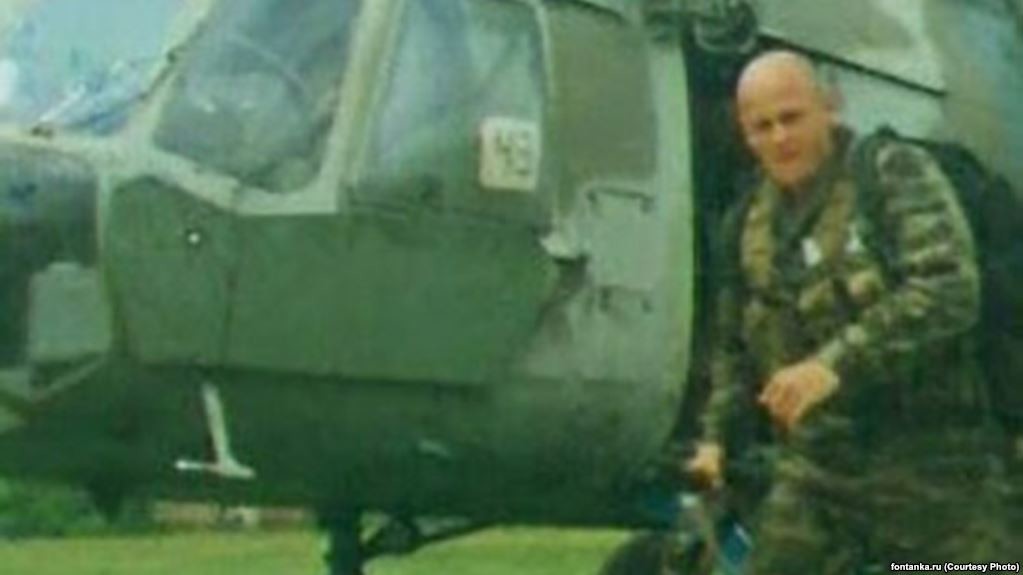 US Special Envoy Volker and Kremlin Aid Surkov Meet in Belgrade on Donbass; 1 Ukrainian Soldier WIA
Dmitry Utkin, head of Wagner private military company. Photo by Fontanka 
US Special Envoy Kurt Volker and Kremlin aide Vladislav Surkov met October 7 in Belgrade, capital of Serbia, for talks on the situation in the Donbass, RFE/RL reported.
Serbia, an ally of Russia, was described as a "neutral" country to which Surkov, who is on the European Union's sanctions list, can travel.
According to Radio Television Serbia, Serbian Foreign Minister Ivica Dacic said the two men held talks "dedicated to the Ukraine crisis" but no more information was disclosed.
On the front line, Russia-backed forces kept to the ceasefire on the Lugansk line in the previous reporting period, but used heavy machine guns and grenade-launchers to attack other positions, Liga.net
reported
, citing the ATO [Anti-Terrorist Operation]. One Ukrainian soldier was wounded in action.
Attacks were made on the approaches to Avdeyevka and then later in the day on the Lugansk line at Krymskoye and Zolotye. On the Maritime line, anti-tank grenade-launchers were used to fire on Shirokino. Ukrainian forces returned fire.
In other news:
The Ukrainian Security Service published the personal information of fighters said to be members of Wagner, the Russian private military company.
They also published the transcript of a phone conversation between Igor Plotnitsky, self-styled leader of the self-declared "Lugansk People's Republic" and Dmitry Utkin, head of Wagner, which was said to prove their involvement in the downing of a Ukrainian Il-76 transport plane in Lugansk in 2014 as well as their participation in combat in Donbass.
-- Catherine Fitzpatrick