Day 1327: October 6, 2017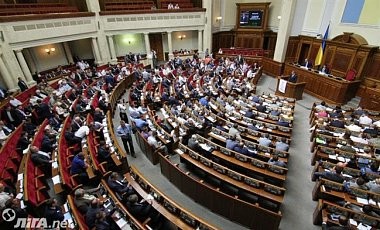 1 Ukrainian Soldier Wounded; Law on Donbass Special Status Extended
Verkhovna Rada or parliament of Ukraine 
There were five attacks from Russia-backed forces, and one Ukrainian soldier was wounded, Liga.net reported, citing the ATO [Anti-Terrorist Operation] dispatch.
OSCE said there were 50% more victims of attacks in September of this year by comparison with August, Liga.net
report
, citing a press conference by Alexander Hug, first deputy head of the OSCE mission in Ukraine.
In September, although violations of the Minsk agreement were less by 62% during the "school ceasefire," 2 civilians were killed and 13 were wounded. 
He said the worst areas were around Avdeyevka and Yasinovataya and the Donetsk Airport.
About 90% of explosions occur 40 km from Lugansk, near Krymskoye. "This indicated a high level of instability," said Hug.
According to photos taken by drones, Russia-backed militants had deployed a battle tank in Verknyeshirovskoye, which should have been pulled back beyond the line of contact, he said.
Militants have used lawers to "blind" the Special Monitoring Mission in Stanitsa Luganskaya, the OSCE said. "What are they hiding?" the SMM asked in a Russian-language tweet.
The Ukrainian side of the Joint Centre for Coordination and Control
said
Russia-backed militants are not allowing repair crews to fix civilian infrastructure damaged in shelling because they will not discontinue their attacks.
The Verkhovna Rada or parliament
passed in the first reading
Law 7163 (without mention of the Minsk accords) on de-occupation and reintegration of the seized territory of the Donbass, by a vote of 233 in favor, 32 opposed, and 7 abstained (63 did not vote) Liga.net reported.
The law provides for the president of Ukraine to use the Armed Forces and other military formations to deter and repel Russian aggression in the Donetsk and Lugansk regions and to guarantee state sovereignty in the temporarily-occupied territories of these regions.
Andriy Parubiy, speaker of parliament, also signed
Law No. 7165
on the extension of the special status for the occupied regions of Donbass and submitted it for President Petro Poroshenko's signature.
Three draft resolutions to abolish this law have already been tabled and Russia announced that it was "unacceptable" Liga.net
reported.
-- Catherine A. Fitzpatrick