Day 1321: September 30, 2017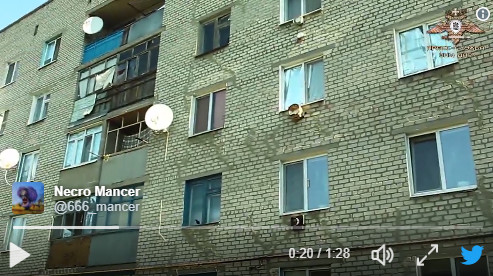 3 Ukrainian Soldiers Wounded
Screen grab from video on social media showing aftermath of shelling in Dokuchayevsk. 
There were just six attacks from Russia-backed militants today.
There were a number of incomplete reports today that may indicate Ukrainian shelling damage in Donetsk. One account of a fire appears to have been falsely attributed to Ukrainian shelling. Another report has insufficient information to make a determination.
Translation: Donetsk, Aleksandrovka, aftermath of shelling.
Translation: from VKontakte #Maryinka "14:11 - recently there was a boom, now thick, black smoke is visible in direction of boarding school".
Translation: From VKontakte #Donetsk "according to locals, [fire] is ordinary, [set by] either homeless or teenagers"
Translation: Thus an ordinary fire is turned into shelling by the evil Ukrops [lit. "dillweeds," pejorative term for Ukrainians].
The pro-separatist news service DAN-News.info cited self-styled deputy commander Eduard Basurin of the self-declared "Donetsk People's Republic" as reporting that Ukrainian forces uses "tanks, mortar-launchers, an armed BMP, various grenade-launchers and small arts" to fire on Dokuchayevsk, Yasinovataya, Krutaya Balka, Yakolevka, Spartak, Meneral'noye, Vasilyevka, Zhabichevo, Yasnoye, Korovskoye and the Petrovsky neighborhood of Donetsk.
Basurin also said Ukrainian forces fired on the Mariupol line with 82-mm and 120-mm artillery on Sakhanka, Kominternovo, Leninskoye and Sosnovskoye.