Day 1311: September 20, 2017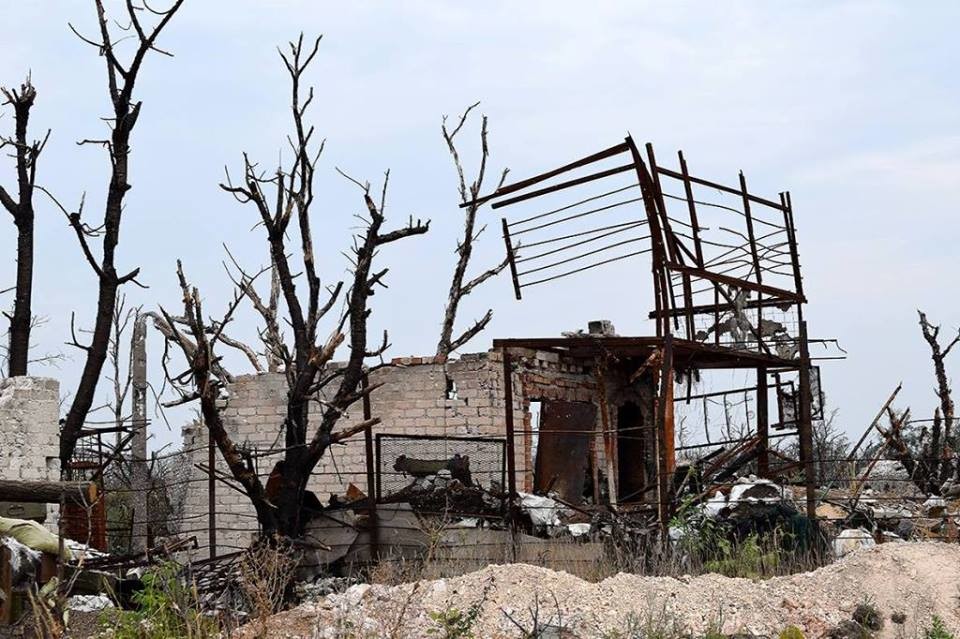 Poroshenko Denounces Russia's 'Hybrid Peace-Keeping' in UN Speech; No Casualties on Front Line
Avdeyevka industrial zone. Photo by Taras Gren 
Ukrainian President Petro Poroshenko spoke at the UN Generel Assembly today, denouncing Russian aggression against his country, rejecting the notion that such an aggressor could be part of what he dubbed "hybrid peace-keeping" in the Donbass, Reuters reported.
He said while the "UN's peacekeeper shoulder" is needed by Ukraine, a prelude to a UN mission would have to be Russia's withdrawal of its tanks and troops, Liga.net reported. 
The UN's involvement should "restore justice and not freeze the conflict and cement the situation," he added. 
Poroshenko also called on the world's nations to recognize as genocide the Holodomor, Stalin's forced famine in Ukraine.
As an elected member of the UN Security Council, he also alluded to the Council's inability to address effectively the many armed conflicts in Africa.
Earlier at a meeting of the UN Security Council, Poroshenko held up red military identification cards of Russian fighters found in the Donbass, denouncing President Vladimir Putin's recent proposal to deploy peacekeepers to defend OSCE's monitors at the front line as a ruse to "legalize its proxies and freeze the conflict".
On the front line, only two attack by Russia-backed forces were reported: on the Maritime line at the town of Vodyanoye, and on Peski, Liga.net reported. No Ukrainian military casualties were reported today.
In other news:
o A Ukrainian court has released to home arrest Nelya Shtepa, the former mayor of Slavyansk who was accused of abetting the Russia-backed separatists who took over her town although she claimed they held her hostage.
o Taras Gren, a  volunteer, has taken pictures of the devastated Avdeyevka industrial zone, known as the "promka," shelled nearly every day by Russia-backed forces, and posted them to Facebook, Liga.net reported.
o A home in Nikolayev exploded today, and the owner suffered burns over 90% of his body. Police found the gas line intact and suspected some explosive was involved.
o Several hundred people demonstrated in Odessa in front of the administrative building, blaming authorities' corruption for the death of children in a summer camp fire. Activists with insignia of the Svoboda party attempted to gain entry to the building, where a government meeting was in session, but were repelled. Police broke up several fistfights with force and detained several people.
o Denis Pushilin, the Russia-backed separatist spokesman, has reportedly been pushed out of power due to the failure of the "Malorossiya" project, InfoResist reports, citing a Facebook comment by "Aleksandr Sergeyev," said to be tied to the former Vostok battalion leader Aleksandr Khodakovsky.
If true, this development could be related to the failed Malorossiya (although that was a while ago), or a general re-shuffling of the separatist leadership by Moscow in relation to Putin's peacekeeping proposal, or even could be related to something like Pushilin's frank cynicism about that proposal, as we reported.