Day 1304: September 13, 2017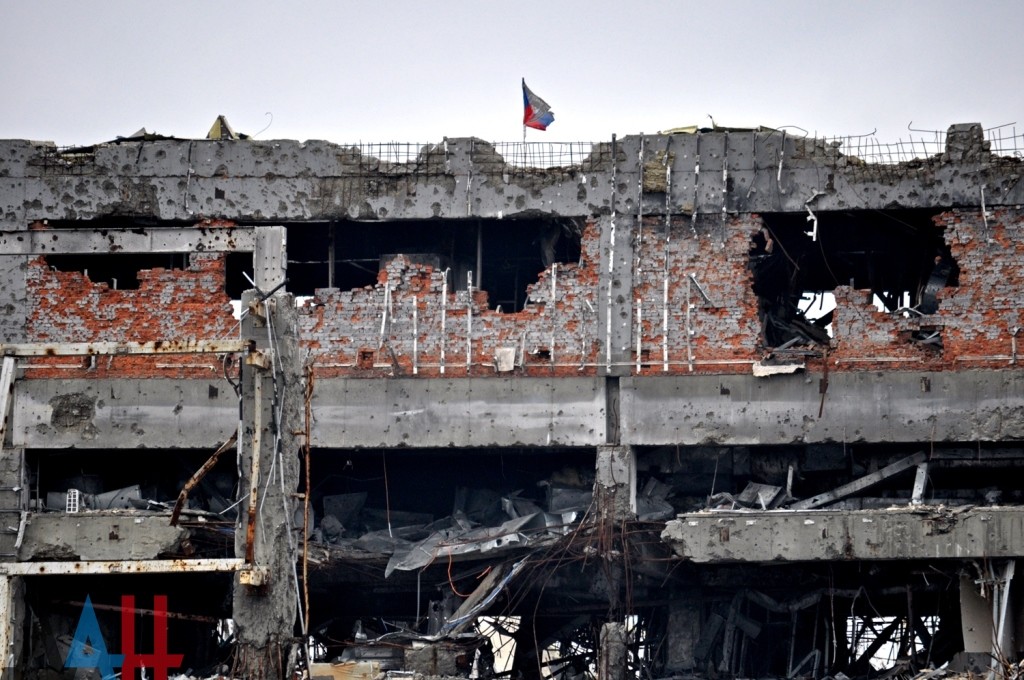 Fighting Picks Up Along the Front Line; 2 Ukrainian Soldiers Wounded in Action
Photo of Donetsk Airport by DAN-News.info. Archive.
Russia-backed forces attacked 27 times today, Liga.net reported, citing the ATO [Anti-Terrorist Operation] report. Two Ukrainian soldiers were wounded in action, and the ATO troops retired fire.
The number of shelling attacks from militants increased significantly.
On the Donetsk line, militants fired 82-mm and 120-mm mortars and heavy machine guns as well as grenade-launchers near Avdeyevka. In the evening, they opened fire with 82-mm and 120-mm mortars, grenade launchers, BMPs, and small arms at Peski. They also fired on Kamenka.
On the Maritime line, there were attacks on Ukrainian positions at Vodyanoye. 
On the Lugansk line, there was an attack on Krymskoye with grenade-launchers and heavy machine guns.
Meanwhile,
the Russia-backed separatist news site DAN-News-info said
Ukrainian forces fired outside of Donetsk near the Donetsk airport and Peski, using 120-mm mortar-launchers. The western part of Donetsk was also under attack with grenade-launchers and small arms and the neighborhood of Trudovskiye in the Petrovsky Districk also fell under fire.
There were no reports of casualties on the side of the self-proclaimed "Donetsk People's Republic".
-- Catherine A. Fitzpatrick