Day 1302: September 11, 2017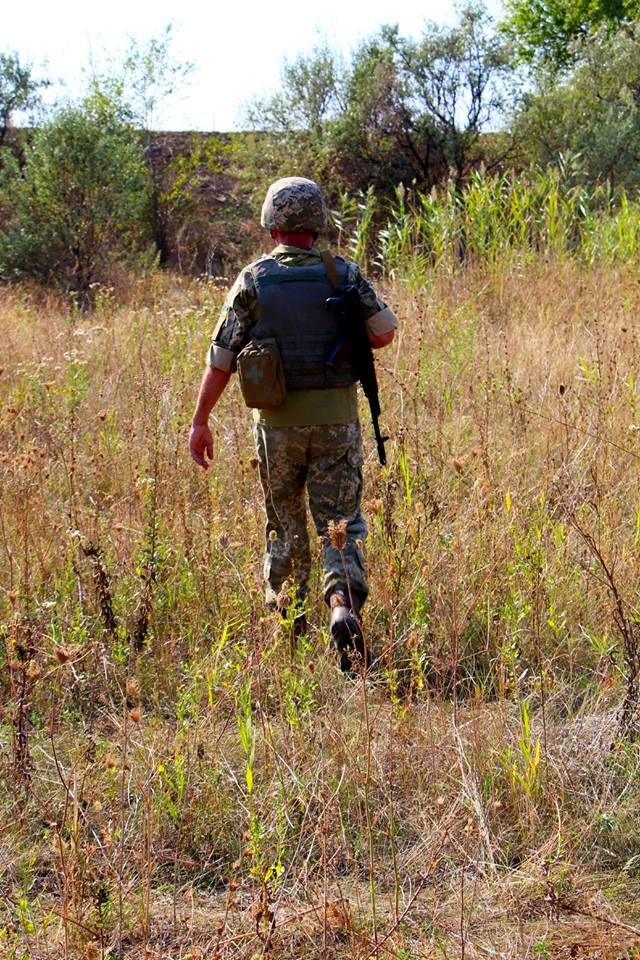 Russia-Backed Forces Attack 36 Times; Putin Will 'Consider' UN Peacekeepers' Deployment Outside Line of Contact
Photo by ATO 
There were no Ukrainian casualties reported.
A Russian journalist reported that a fighter for the self-claimed "Donetsk People's Republic" was wounded on September 8 when a mine tore off both his legs.
Translation: Oh, dam, in Donetsk, Abdullah was wounded, both legs torn off by a mine. We wrote about him, an Afghan, who landed in the USSR as a child...https://www.kp.ru/daily/26310.3/3188038/
After 18:00 on the Maritime line, militants tired on Ukrainian positions near Gnutovo and Talakovka using 82-mm mortar-launchers. They also fired with small arms, grenade-launchers and an armed BMP on Talakovka. For several days straight, militants have been firing on Vodyanoye. Lebedinskoye, Pavlopol and Starognatovka have also been under fire.
On the Donetsk like, Russia-backed fighters fired grenade-launchers and heavy machine guns on the Avdeyevka industrial zone, and also fired grenade-launchers on Kamenka and Novgorodskoye.
On the Lugansk line, 82-mm mortars were fired on Krymskoye.
In a telephone call with German Chancellor Angela Merkel, President Vladimir Putin discussed his proposal for sending UN peace-keepers to the Donbass, Radio Svoboda reported, citing the Kremlin press service.
He was reported as saying that he was prepared to consider having the UN mission to protect the OSCE observers located not only at the line of contact but other areas.
Earlier, Putin had said the peacekeepers should only be at the line of demarcation and the plan should be coordinated with the Russia-backed separatists. Kiev called the plan "schizophrenic," Ukrainska Pravda reported.
-- Catherine A. Fitzpatrick
Donate to this author to keep news and translations coming!