Day 1300: September 9, 2017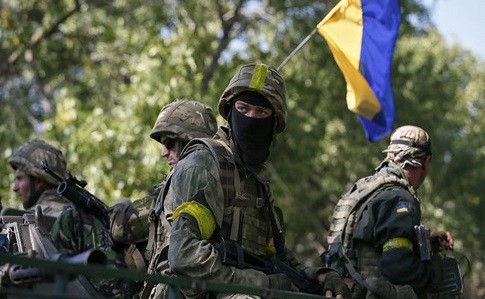 Fighting Steps Up to Previous Levels; 5 Ukrainian Soldiers Wounded
Ukrainian soldiers at the front line. Photo by Ukrainska Pravda 
Militants concentrated their fire on the Maritime and Donetsk lines, attacking Peski for two hours with mortars as well as grenade-launchers, heavy machine guns and an armed BMP.
The Avdeyevka industrial zone and Butovka mine were also attacked. At about 18:00, militants fired an armed BMP and anti-aircraft system on Ukrainian positions at the approaches to Semigorya, wounding one Ukrainian soldier.
Near Maryinka on the Maritime line, 82-mm mortars were fired, and grenade-launchers were fired near Starognatovka. Small arms and heavy machine guns were used to attack Lebedinskoye and Talakovka. Another Ukrainian soldier was wounded at Vodyanoye about 22:00 from a grenade attack.
On the Lugansk line, militans fired grenade-launchers on Krymskoye and near Stanitsa Luganskaya.
-- Catherine A. Fitzpatrick