Day 1299: September 8, 2017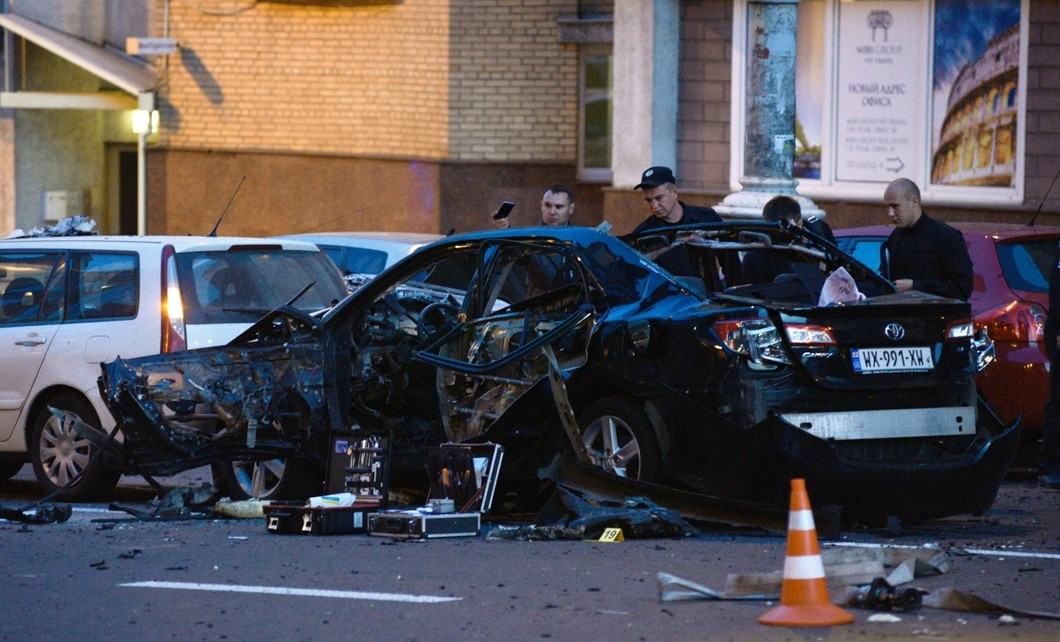 Car Bomb Kills Pro-Kiev Chechen Fighter in Kiev; 3 Ukrainian Soldiers Wounded at the Front
Aftermath of car bomb in Kiev September 8, 2017. Photo by RIA Novosti.
One man was killed and a woman was injured in a car explosion in Kiev, Reuters and Unian reported.
The car had a Georgian license plate and exploded near Arena Mall between Basseyna and Velyka Vasylkivska avenues,
Daily Sabah
reported.
The man killed was identified as Timur Mahauri, a Chechen who fought with a pro-Kiev volunteer Chechen battalion known as the Sheikh Mansur Battalion, RFE/RL reported, although other reports said he was with the Dzhokhar Dudayev Battalion, named for the first president of independent Chechnya.
The victim was said to be a citizen of Georgia, according to Artem Shevchenko, a spokesman for the Ukrainian Interior Ministry. 
A fellow battalion member said Mahauri was "a personal enemy of Ramzan Kadyrov," the strongman Chechen leader, and that he had escaped a number of assassination attempts in the past,
Business Insider reported,
citing the
Kyiv Post.
This was the third explosion this year involving people who worked with units fighting the Russia-backed separatists. Journalist Pavel Sheremet was killed in a car-bombing last year.
Russia-backed forces attacked Ukrainian positions 14 times, Ukrainska Pravda reported, citing the ATO's dispatch.
Militans fired grenade-launchers and heavy machine guns on Avdeyevka and Zaytsevo and also the Butovka mine.
Most of the attacks were on the Maritime line, notably on Pavlopol and Shirokino. Two Ukrainian soldiers were wounded in grenade fire near Maryinka and Krasnogorovka and another soldier was struck by a sniper's bullet near Maryinka.
There were also attacks near Krymskoye on the Lugansk line.