Day 1289: August 29, 2017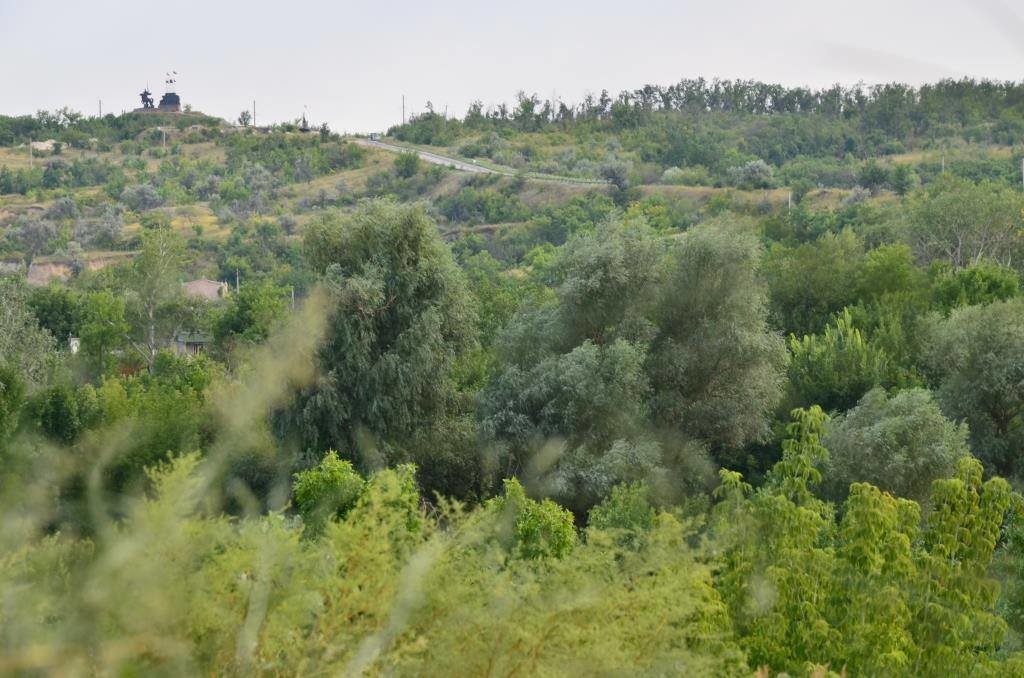 Russia-Backed Forces Continue Attacks on Stanitsa Luganskaya, Preventing Withdrawal of Forces
Prince Igor Hill near Stanitsa Luganskaya. Photo by Ukrainian JCCC.
Fighting was much reduced under the "school ceasefire" declared August 25, Liga.net reported, citing the ATO dispatch.
There were 19 attacks by Russia-backed forces. Ukrainian forces returned fire. There were no casualties reported.
The Avdeyevka industrial zone was attacked with grenade-launchers, heavy machine guns and small arms. There were attacks on the Butovka Mine, Mayorsk and Zaytsevo as well.
On the Maritime line, Vodyanoye and Shirokino were attacked with heavy machine guns.
Russia-backed forces fired on Stanitsa Luganskaya, the Ukrainian side of the Joint Centre for Coordination and Control (JCCC) reported.  The Ukrainian forces have announced they are prepared to withdraw their forces from this area. But they say separatist fighters continue to fire on the town. This town has been the subject of an effort to separate the combatants a number of times, all of which have failed.
On August 28, separatists also fired on Prince Igor Hill near Stanitsa Luganskaya, the Ukrainian JCCC reported.
- Catherine A. Fitzpatrick