Day 1274: August 14, 2017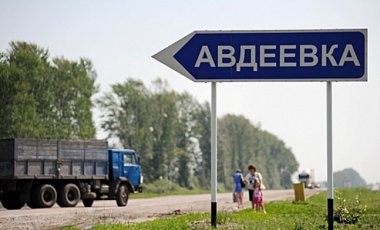 2 Ukrainian Soldiers Wounded; Fighting Flares at the Avdeyevka Industrial Zone
Avdeyevka. Photo by Liga.net 
During the previous reporting period, 2 Ukrainian soldiers were wounded and fighting flared at the Avdeyevka industrial zone again, Liga.net reported, citing the ATO [Anti-Terrorist Operation] morning dispatch. There were 25 attacks on Ukrainian positions.
On the Donetsk line, Russia-backed forces pummeled the Avdeyevka industrial zone with grenade-launchers, mortar-launchers and small arms; one Ukrainian soldier was wounded in this batt.e
In the evening, militants fired on Novoselovka, Verkhnyetoretskoye, Nevelskoye and Luganskoye. ATO forces returned fire.
On the Lugansk line, militants concentrated fire on Krymskoye with 120-mm mortars and grenade-launchers.
On the Mariupol line, militants attacked Vodyanoye and Shirokino with mortar-launchers, grenade-launchers and heavy machine guns, striking homes in Maryinka. There were no civilian casualties.