Day 1273: August 13, 2017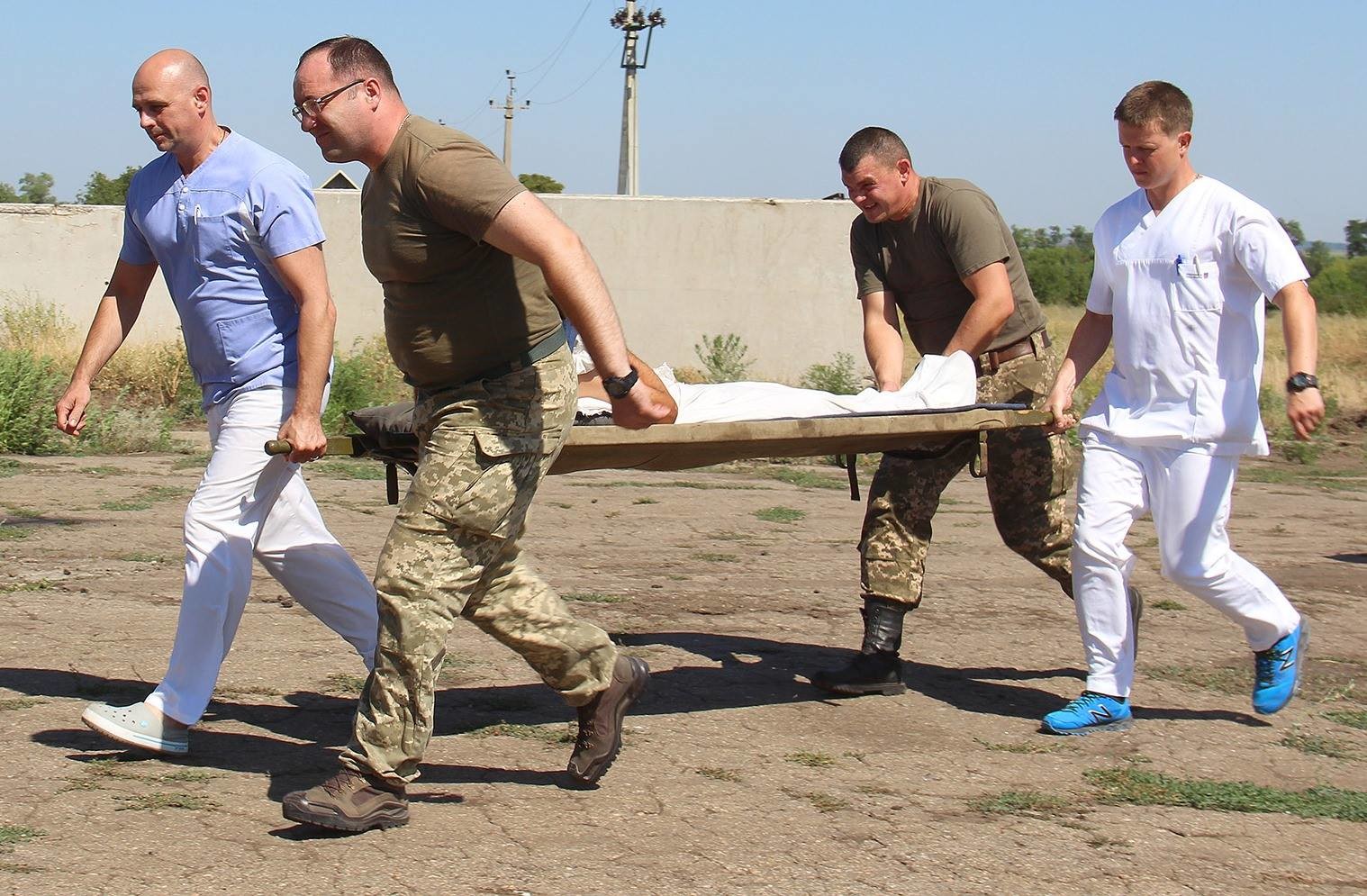 1 Ukrainian Soldier Killed, 2 Wounded in Action, 6 Concussed; DNR Says Ukrainian Shelling Damages Homes
Ukrainian medics evacuated a wounded soldier from the front line to a military clinic in Kharkiv. Photo by ATO.
In the previous reporting period, there were 17 attacks on Ukrainian positions. One Ukrainian soldier was killed, 2 were wounded in action and 6 were concussed, Liga.net reported, citing the ATO [Anti-Terrorist Operation] morning dispatch for August 13.
On the Maritime line, Russia-backed militants fired grenade-launchers and heavy machine guns on Ukrainian positions near Vodyanoye; one soldier was killed and one wounded in this battle. That night, militants fired 120-mm mortars near Novotroitskoye.
On the Donetsk line, grenade-launchers were fired on ATO positions on Optynoye; an armed BMP pounded the Butovka Mine.
On the Lugansk line, machine guns were fired on the approaches to Krymskoye; 82-mm mortars were fired near Novotoshkovskoye, Novoaleksandrovka and Katerinova. Militants also fired mortar-launchers in the area of Troitskoye.