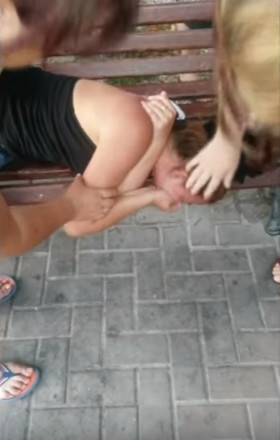 Trump Campaign Aide Tried to Set Up Meeting with Russians; ISIS Suspects Arrested in Moscow
Vacationers assist a young woman in Gelendzhik maced by police as she watched men perform the Lezginka on the street. Screen grab from video by Caucasian Knot.
The ruble is trading at 59.90 to the dollar and 70.55 to the euro. Brent crude is selling for 50.62. 
The following news items have been taken from RBC, Gazeta, Washington Post, CNN, Newsru, URA, Caucasian Knot, New Yorker.