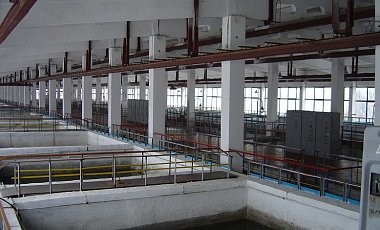 3 Ukrainian Soldiers Killed in Battle; Russia-Backed Militants Fire on Civilian Areas, Damaging Homes
Russia-backed forces made 31 attacks on Ukrainian positions in the past day.
On the Maritime line, there were attacks on Vodyanoye, Pavlopol, Chermalyk, Bogdanovka, and Krasnogorovka with 82-mm and 120-mm mortars, grenade-launchers and small arms.
Residential areas of Krasnogorovka were shelled before dawn using 120-mm artillery.
Observers from the Joint Center for Control and Coordination said two homes were damaged, and there were no casualties.
On the Donetsk line, militants fired 120-mm mortars and small arms on Avdeyevka and Peski and used heavy machine guns on Opytnoye; 82-mm mortars and grenade-launchers were used to attack Zaytsevo.
On the Lugansk line, 120-mm mortars were fired near Novotoshkovskoye and militants fired small arms at ATO positions near Boguslavskoye.
The JCCC also said
shelling continued of civilian areas and infrastructure, including of a school in Pavlopol which was seriously damaged. MLRS were fired on Bogdanovka and Chermalyk, the JCCC reported. 
The JCCC said the residential area of Krasnogorovka was struck with weapons banned under the Minsk agreement and two homes on Lomonosov Street were damaged.
-- Catherine A. Fitzpatrick