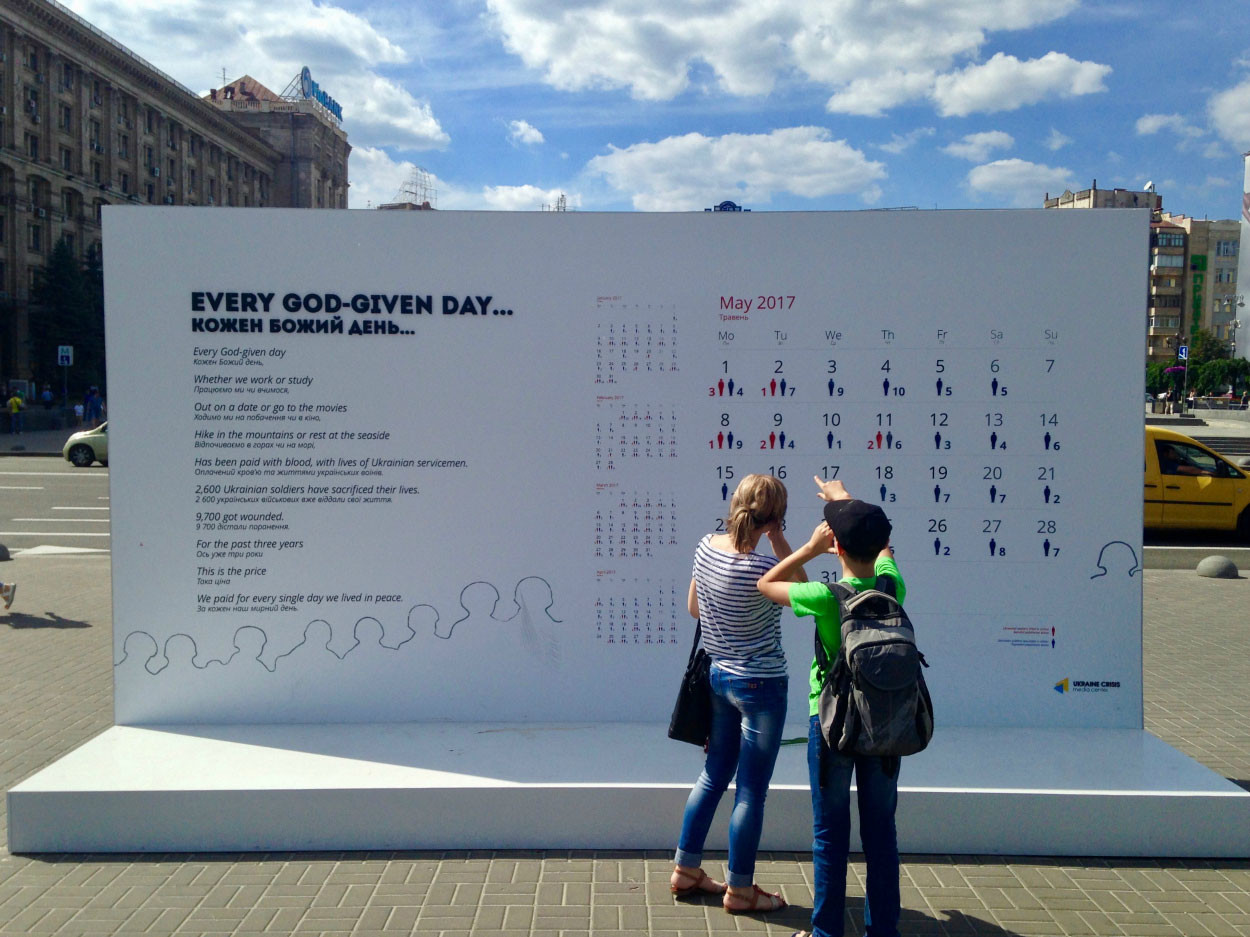 A Rare Day - No Casualties Reported in War in Ukraine
Memorial to those killed in the war in Ukraine. Photo by Nolan Peterson.
Today was a rare day with no reported military or civilian casualties.
At least 2,600 soldiers have died and 9,700 have been wounded since Russian's invasion of Ukraine in 2014.
On the Donetsk line, Avdeyevka was attacked with grenade-launchers, heavy machine guns and small arms. A sniper was active.
On the Lugansk line, Donets was attacked, and near Novotoshkovskoye 82-mortars wer fired and a sniper was active.
There were reports of a market catching fire from shelling in the Tekstilshchik area of Donetsk.
Translation: Donetsk, Tekstilshchik, Petrovsky and Otrovsky streets, stores burning along the road about 22:00.
On the VKontakte city group for Tekstilshchik (Kirovsky District in Donetsk), there was a post that three stores had caught fire but that firemen arrived in time and had worked "effectively".
The separatist news service DAN-Info said a cease fire was agreed to start from midnight tonight on June 1, citing a representative of the self-declared Donetsk People's Republic (DNR) at the Joint Center for Control and Coordination. The ceasefire was called in honor of the International Children's Day.
Near Mariupol, he said Ukrainian soldiers fired on Sakhanka, Oktyabr, and Leninskoye and near Gorlovka, had fired on Zaytsevo, Shirokaya Balka with grenade-launchers. 
At Konstantinovka and Dzerzhinsk, he said Ukrainian forces brought in an armor convoy of 30 vehicles.
-- Catherine A. Fitzpatrick