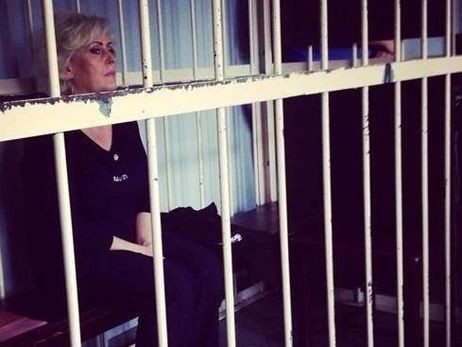 8 Ukrainian Soldiers Wounded; 1 Separatist Wounded; 1 Civilian Woman Injured in Staromikhailovka
Although there were only 18 attacks throughout the day, fighting was particularly fierce around the Donetsk area.
On the Maritime line, 120-mm mortars were fired on Chermalyk; Shirokino, Vodyanoye and Gnutovo were attacked with small arms and grenade-launchers. Maryinka was attacked with heavy machine guns.
On the Donetsk line, there were intensive attacks starting at about 1:00 with 122-mm artillery on Zaytsevo; then anti-tank missile systems were used later. Peski was attacked with 82-mm mortars, stationary grenade-launhers and heavy machine guns. Avdeyevks was pounded with 82-mm and 120-mm mortars and small arms.
On the Lugansk line, near Novozvanovka grenade-launchers were used and small arms were fired near Donetsk.
Baturin said Ukrainian forces fired on the Donetsk Airport, Kievsky and Petrovsky districts of Donetsk, Yasinovataya, Krutaya Balka, Yakovlevka, and Spartak, as well as Dokuchayevks using 122-mm and 152-mm artillery and 82-mm and 120-mm mortars.
He said 82-mm and 152-mm mortars were fired on Golmovsky, Dolomitnoye, Ozeryanovka, Zaytsevo, Zheleznaya Balka as well as Telmanova, Sakhanka, Bezymyonnoye, Leninskoye, Nikolayevka and Oktyabr. 
Baturin also said a civilian woman, born 1941, was injured in Staromikhailovka.
Staromikhailovka (Staromykhailivka), a town 20 km west of Donetsk, is under separatist control, and was likely struck by Ukrainian military shelling.
Sergey Loboda, the local administrator, posted pictures today of homes damaged in Staromikhailovka on the town's VKontakte page. He did not mention any injuries nor did those posting to this thread.
There was a report of a funeral of a separatist and possibly others killed.
Translation: In Yasinovataya Center today, an orc was buried, age 25. There were 7 of them. In one instant, they said.
Ukrainians call the separatists "orcs". There was no other source on this report.
There was also a report of explosions around Debaltsevo. 
Translation: Restless night in Debaltsevo.
And Russian armor was seen on the rails in Rostov. 
Translation: Rostov-on-Don, May 27.
Other News
Earlier this month, four people having a barbecue in their back yard were killed by Russia-backed shelling of Avdeyevka. One person was severely injured and is fighting for his life.
Translation: on the state of health of Artyom Churakov, who was severely wounded 5/13/17 in Avdeyevka, when 4 people were killed. 
For all those worried about Artyom, a few words.
He continues to remained in stable but serious condition. He is conscious, and recognizing relatives and friends. But he continues to battle a temperature, a consequence of the explosion and an infection. Everything will be fine! We believe in him and you and ask you to also continue to help with reposts and prayers. A kind word. [Address of his sister to send material help].
o Shtepa to Remain in Prison
Nelya Shtepa, the defiant former mayor of Slavyansk, was removed by a judge from a court room in Kharkiv today due to "disrespect to the court," Gordonua.com reported.
Shtepa was detailed July 11, 2014 and charged with "violation of the territorial integrity of Ukraine"  and "creation of a terrorist group or organization" for collaborating with separatist leader and Russian former FSB agent Igor Girkin, known as Strelkov.
The judges were removed from the case at the petition of the lawyer. This is already the 4th time judges have been disqualified from the case, which means the trial will start from the very beginning again.
She faces life imprisonment.
o Police Discover Fraud in Construction Permit in Avdeyevka
Police have uncovered a scheme whereby members of a local tender commission issued a construction job contract to a company not qualified for the job, Gordonua.com reported. 
Pavlo Zherebriysky, the head of the Donetsk Region Military and Civilian Administration, has vowed to rebuild all damaged homes in Avdeyevka. He said the roofs would be put on houses that required it by June, along with new windows to replace those shattered by Russia-backed shelling.
o Gas Explosion in Kiev Injures 3
As a result of an explosion of a gas canister in a building in Kiev, three people were hospitalized, Gordonua.com reported. 
-- Catherine A. Fitzpatrick 
Note: The Interpreter has lost its funding!
Donate to this author to keep news and translations coming.