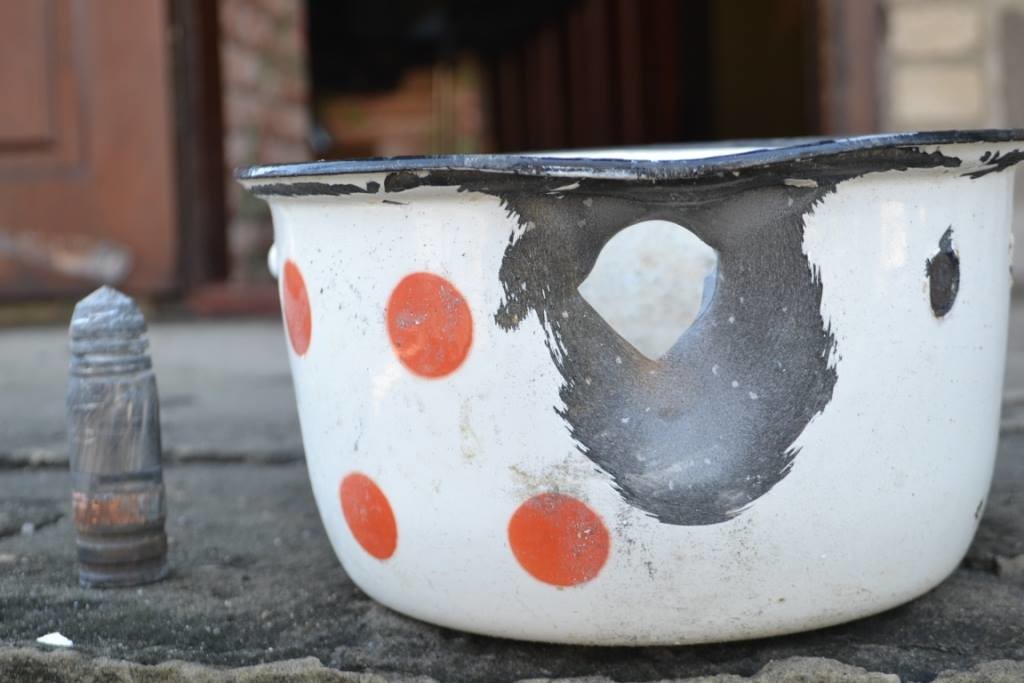 3 Ukrainian Soldiers Killed, Five Wounded in 'Drastic Escalation' of War
A Ukrainian pot with a bullet hole found in a damaged home in Maryinka. Photo by ATO.
The situation in ATO zone drastically escalated in all sectors, UA Crisis reported. Three Ukrainian servicemen were killed in action and five were wounded. 
"Ukrainian Armed Forces incurred these severe losses in a hostile shooting attack, mostly in the Donetsk sector," Col. Andriy Lysenko, Ukrainian Ministry of Defense spokesman on ATO issues stated during a press briefine.
On the Maritime line, militants fired from 120-mm mortar-launchers at Shirokino and used grenade-launchers and heavy machine guns to attack Ukrainian positions at Vodyanoye. Grenade-launchers were also used to fire on positions at Novotroitskoye. Near Maryinka, snipers were active.
On the Donetsk line, 82-mm mortars were fired on Avdeyevka and Verknyetoretskoye and small arms were fired on positions at Novgorodskoye; a sniper was also active in Novgorodskoye.
On the Lugansk line, 120-mm mortars were fired along with anti-tank grenade-launchers and heavy machine guns on positions at Novoaleksandrovka. In the area of Troitskoye, 82-mm mortars, grenade-launchers and heavy machine guns were used. Near civilian areas in Popasnyaya, militants fired 120-mm mortars. Grenade-launchers and heavy machine guns pounded positions in Novozvanovka.
The Ukrainian forces returned fire on some occasions.
In an additional evening dispatch
, the ATO reported that Russia-backed militants had fired on Ukrainian positions near Maryinka, striking a civilian area. Information about possible casualties and homes damaged was still being gathered. An 82-mm mortar-launcher, armed BMP and grenade-launchers were used in the attack.