Day 1136: Russia Update, March 29, 2017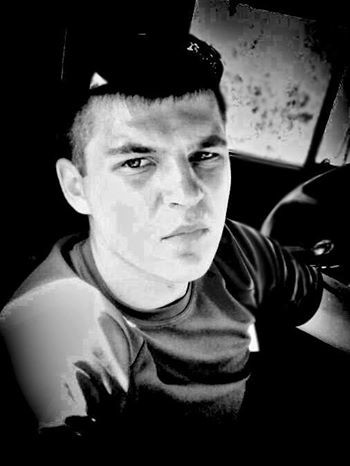 1 Ukrainian Soldier Killed, 3 Wounded; 1 Civilian Woman Reportedly Killed
Sergei Mosiychuk, age 19, killed in battle this week. 
The Ukraine Crisis Media Center reported on today's briefing by Col. Andriy Lysenko. He said today was "relatively quiet" on the front but with 11 ceasefire violations, compared to 61 yesterday. Even so, 3 Ukrainian soldiers were wounded in action. Col. Lysenko reported:
Russian proxies attacked Ukraine's Armed Forces with 82 mm and 120 mm mortars. Two mortar attacks were recorded in Krymske, three more in Troitske and yet another four in Novozvanivka.




In Donetsk sector 23 enemy attacks were recorded, 11 of them involved heavy weapons. Most hostilities took place in Svitlodarsk area and in Avdiivka. During the day militants performed multiple brief shellings of Luhanske, and after 23:00 massive mortar fire was recorded here, with militants firing over sixty 120 mm rounds. Russia-backed militants twice shelled Avdiivka with mortars, Kamianka suffered three mortar shellings. Near Donetsk airport the militants employed machine guns and grenade launchers. Near Horlivka the enemy used only small arms.




In Mariupol sector a slight improvement was recorded, only 27 ceasefire violations took place there. Russia-backed militants shelled Krasnohorivka and Taramchuk with mortars; in Pavlopil – Shyrokyne frontline area  militants used small arms and grenade launchers. Enemy snipers engaged Ukrainian forces in Hnutove and Vodiane. All the other incidents were limited to small arms fire.
The electricity went out at about 19:00 today, March 29, evidently due to damage of the Makeyevka 2 line. Repair crews have headed out to the site. 
On March 14, Avdeyevka and about 9 other towns were left without power when shelling by Russia-backed forces damaged the line. Repairs had recently been completed on the facility.
In its early morning report, the ATO said on the Mariupol line, there were 29 attacks with 82-mm mortars and 122-mm and 125-mm artillery banned under the Minsk agreement. There was shelling of civilian areas in Vodyanoye, Shirokino and Zenit, although there were no reports of any injuries among civilians.
At 18:00,
the ATO reported that Popasnyaya had been struck by 120-mm mortars banned under the Minsk agreement. A Ukrainian soldier was wounded and was rushed to the Popasnyaya City Hospital but doctors were unable to save him.
Other areas along the front line were hit by 82-mm, 120-mm and 120-mm artillery.
As we reported, the military gave the order to remove all soldiers under 20 years old from the front line on March 27. It was not soon enough for Serhiy Mosiychuk, who was killed in battle earlier this week and buried today.
o Polish Consulate in Lutsk Attacked with Grenade-Launcher
The Polish Consulate was attacked in Lutsk today. 
President Petro Poroshenko immediately condemned the attack, but that did not prevent Poland from seeking to have Ukraine take responsibility.
Alexander Pushkov, former head of the State Duma's Foreign Affairs Committee immediately fanned the flames with a Twitter comment, prompting a Ukrainian commentator to see it as evidence of Russian involvement:
Translation of @Alexey_Pushkov: The Polish Consulate in Ukraine was shelled from a grenade-launcher. The Banderovites destroyed the Poles, and today's [Banderovites] shell them. So there are no illusions.