Russia Update: March 28, 2017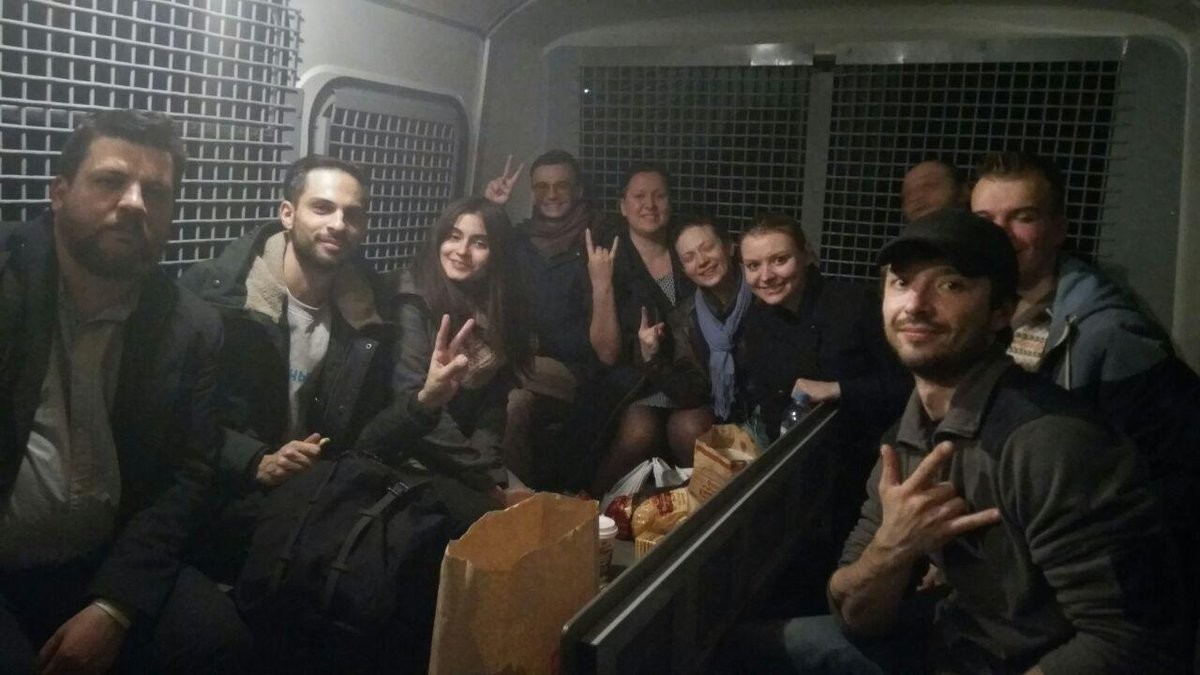 Opposition Leader Navalny Jailed 15 Days and Fined $350; 13 Anti-Corruption Fund Staff and Volunteers Jailed 5-25
Staff and volunteers from Alexei Navalny's Anti-Corruption Van waving from the back of a police van after arrests for an unauthorized rally March 26, 2017 in Moscow. Photo by Navalny.com
The ruble is trading for 57.08 to the dollar and 61.71 to the euro. Brent crude is selling for $51.31 per barrel. 
The following news items were taken from 7:40 na perrone, Svoboda, Novaya Gazeta,  Media Zone, Navalny, Meduza, Gazeta and Republic
- "We need to reinforce the Ukrainian military as much as we can."- Gen. Curtis Scaparrotti (at hearing of the U.S. Senate Armed Services Committee); Approves Giving Lethal Arms to Ukraine
- European Court of Human Rights Accepts 61 Complaints from Russian NGOs over 'Foreign Agents' Law Including from Sakharov Center, Memorial, Perm-36 Museum, Public Verdict
Translation: They said in Moscow people have been detained already for 1.7 million euros.