Russia Update: March 21, 2017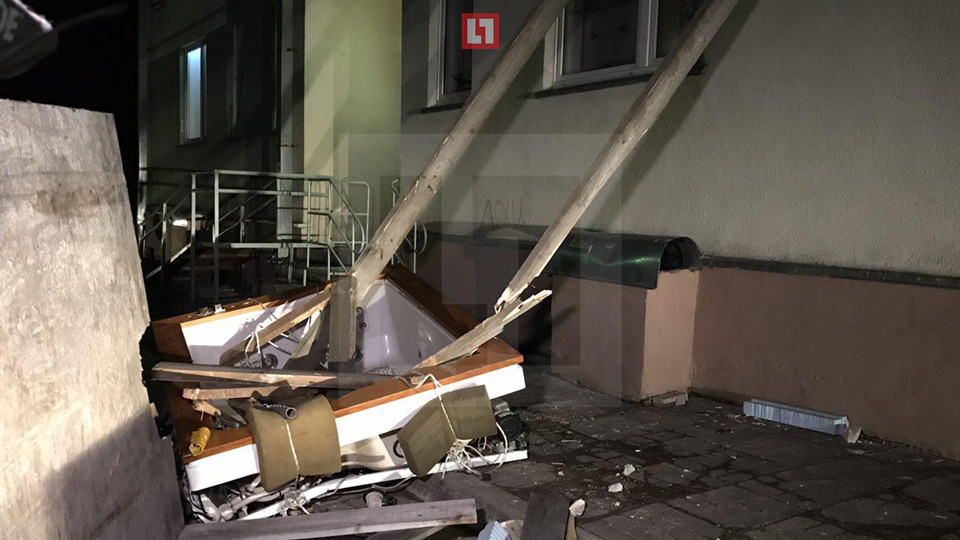 Magnitsky Lawyer Hospitalized in Critical Condition After Suspicious Fall from 4th Floor in Moscow
A splintered winch and jacuzzi, reported to have fallen from the 4th floor apartment of Magnitsky family lawyer Nikolai Gorokhov. Photo by LifeNews.ru 
In a press release this afternoon, Law and Order in Russia, the news site devoted to the case of Sergei Magnitsky, William Browder reports that Nikolai Gorokhov, family lawyer for Magnitsky, was thrown from the top floor of his apartment today and has been hospitalized in intensive care at the Botkin trauma hospital in Moscow with severe head injuries.
LifeNews 
and
Novaya Gazeta
are providing another version of the story, that Gorokhov fell while attempting to winch up a jacuzzi to his apartment.  Workers who were helping him were unhurt.
But the accident is viewed as suspicious as Gorokhov was scheduled to appear before Moscow City Appeals Courts to argue against the Tverskoy District Court's refusal to consider a new criminal complaint filed by Magnitsky's mother related to a series of leaks from the Klyuyev organized crime leak believed to be responsible for the $230 million tax fraud uncovered by Magnitsky in 2009.
Novaya Gazeta cited
an unnamed representative of Hermitage Capital in an updated story saying the fall was an accident.
Magnitsky, a tax specialist for the Hermitage Capital Management which formerly did business in Russia, had persisted in questioning the tax fraud and himself wound up in prison on the same charges, where he died of torture in 2009.
Gorokhov was also scheduled to appear in New York City on May 15 as a key witness in
an alleged money-laundering case
involving Prevezon Holdings, Ltd, a Cypriot-registered company whose chief beneficiary is the Russian citizen Denis Katsyv, which is believed to be related to the $230 million tax fraud.
Preet Bharara, the US prosecutor in the Prevezon case, was fired after he refused to resign with other Obama appointees at the request of Jeffrey Sessions, the Trump administration's Attorney General. Edward O'Callaghan and Marc Mukasey are in the running to replace him.
-- Catherine A. Fitzpatrick