A Reminder: Russia And Assad Do Most Of The Killing In Syria
In 2012 the world watched in horror as the Syrian military deployed to the streets, city by city and region by region, to put down pro-democracy protests that had been gaining momentum for more than a year.
Though Assad promised the Arab League in November of 2011 that he would withdraw his armies, even as the words came out of his mouth new evidence was emerging that he was doing the opposite. Over the next three months he destroyed entire neighborhoods in Homs, using increasingly powerful weapons, and then spread his military campaign to other cities -- Daraa, Hama, the outskirts of Damascus, Idlib province, and ultimately Aleppo. Each time, he made deals with the international community and immediately broke them. Each time the Russian government provided diplomatic cover while supplying Assad with the weapons to continue its massacre.
That's why in 2013 I wrote that a new Russian peace plan for Syria was "two years too late." 
Interpretermag
A Russian Plan For Syria Is Two Years Too Late
Some say it was a mistake, but if it was then it was the "gaffe heard round the world." John Kerry made a sarcastic, and possibly off-the-cuff, comment about how Syrian President Bashar al Assad might escape U.S.
View full page →
Two years after writing that, Russia directly intervened and is now doing much of the killing by itself.
In 2016, as the Russian military intervention to 'save Syria' was heating up, UNICEF says the number of children killed in Syria skyrocketed.  
The Jerusalem Post | JPost.com
Record number of children killed in Syria last year-UN
LONDON - A record number of children were killed in Syria last year, more than a third of them in or near a school, the UN children's agency said ahead of the sixth anniversary of the war.
View full page →
One major reason why more children may be dying -- Russia and Assad have spent years targeting hospitals, a strategy that only intensified after Russia intervened in September 2015: 
The Daily Beast
Assad and Putin's Sick Strategy Bombing Hospitals
HYPOCRATIC OATHS In other areas its policy has been summed up as "submit or starve." In Aleppo, it is "submit or die." Between Thursday and Saturday, the regime or its Russian ally bombed four hospitals, rebel-held Aleppo's only blood bank and a forensic pathology lab, nearly all in the Al Sha'ar neighborhood, one of the biggest and poorest parts of east Aleppo.
View full page →
Russia has also used some of its most advanced weaponry to specifically target hospitals, and a UN aid convoy:
POLYGRAPH.info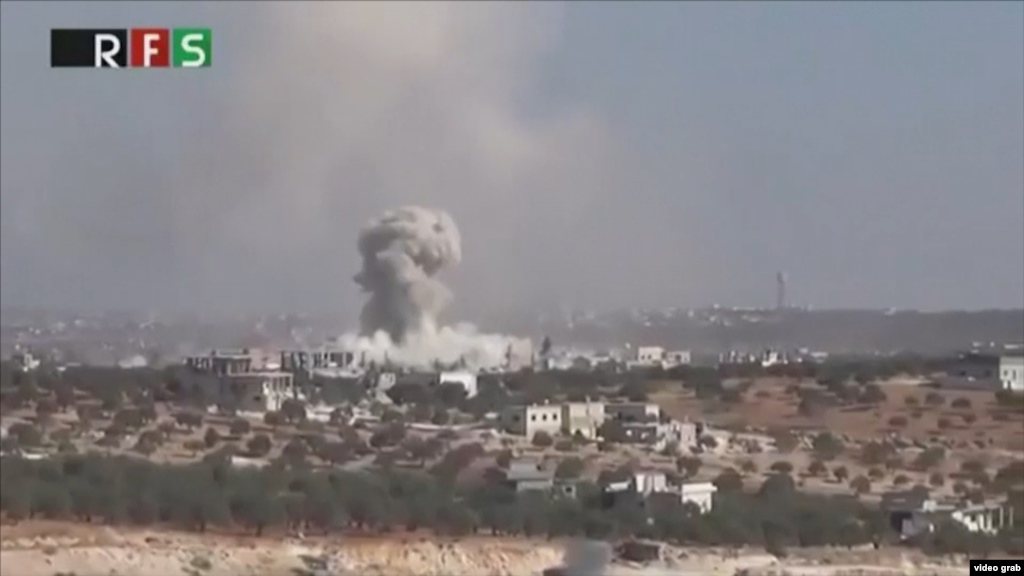 Russia Says Using Weapons In Syria Like 'Superb Surgeon'
The claim that Russia is using sophisticated techniques and weaponry to ensure that there are no civilian casualties in Syria is misleading on two levels. Yes, Russia is using surveillance drones and some precision weaponry including cruise missiles and bunker-busting bombs in order to conduct some of their strikes.
View full page →
There were few reasons to trust Russia's intentions in Syria in 2013. There should be no reason to do so now. And unfortunately, Syria's children are paying the price for Russia's strategy.