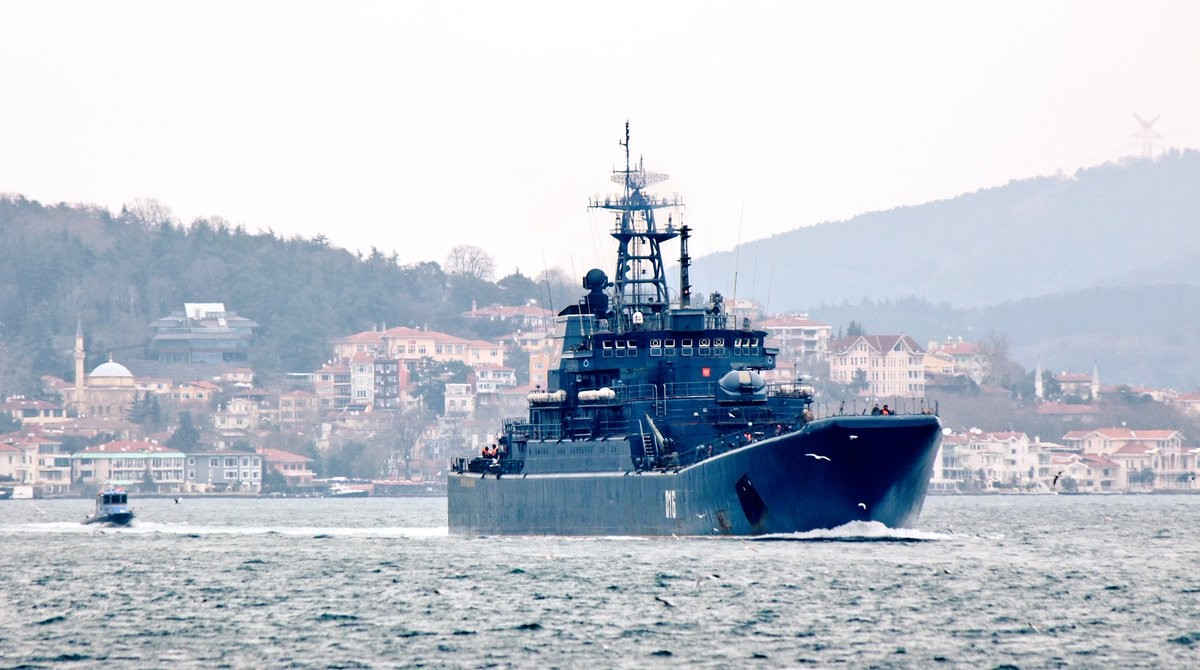 Syrian Army Re-Occupies Palmyra; Trump Taps Putin Biographer for WH
Russia's large landing ship Georgy Pobedonosets (St. George the Conqueror) passes through the Bosphorous. Photo by Bosphorous Observer.
The ruble is trading at 58.77 to the dollar and 61.75 to the euro. Brent crude is selling for $55.33 per barrel. 
The following news items were taken from Meduza's The Real Russia; 7:40 na perrone; BBC, New York Times, TASS, RBC, Colta, and Trud.