Day 1077: January 29, 2017
Four Ukrainian Soldiers Killed In Intense Fighting In Avdeyevka
Russian-backed fighters appear to have launched a major attack against Avdeyevka, just north of Donetsk Airport. The offensive began in the early morning hours of Sunday, January 29, and fighting reportedly continued throughout the day.
Unian.info reports:  
"Through an efficient maneuver technique and counterattack the Ukrainian Armed Forces have stopped the enemy and prevented them from capturing positions of the Ukrainian forces. The Russian occupation forces suffered significant loss," a statement read.

Unian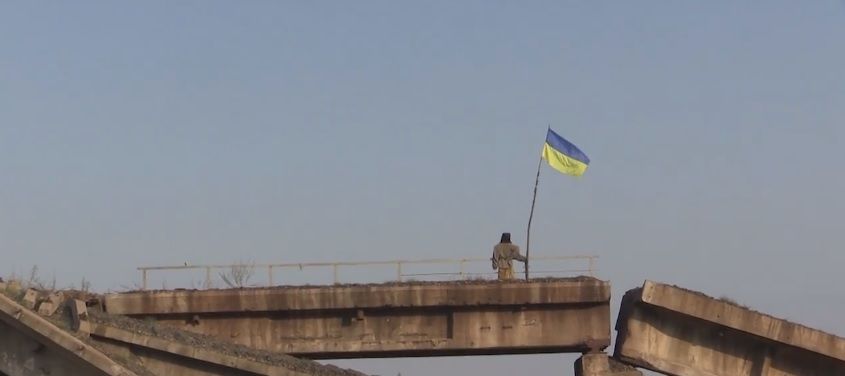 Militants launch assault on Avdiyivka industrial zone
Russian occupation troops have launched intense fire using small arms and mortars near the industrial zone of Avdiyivka in the morning on January 29, as reported by the press center of the Headquarters of the Anti-Terrorist Operation. News 29 January from UNIAN.
View full page →
According to the Ukrainian military, at least three Ukrainian soldiers have been killed in the fighting. Another soldier was wounded. The entire Ukrainian military has been put on alert across the entire front.
AFP reports that, according to later reports from the Ukrainian military spokesman's Facebook account, four Ukrainian soldiers have been killed. 
Alexander Hug, Deputy Chief Monitor for the OSCE Special Monitoring Mission (SMM), reported that more than 2000 ceasefire violations were recorded by his team. Unian.info reports:
Since 04:40 a.m., the OSCE SMM has started to observe violations of the ceasefire regime in the triangle formed by Donetsk Airport, Avdiyivka and Yasynuvata. The exchange of fire continues, according to Hug. More than 2,260 violations of the ceasefire have been reported during the day, January 29. In most cases, fire is launched from the types of weapons that are prohibited.
Heavy artillery is also reported elsewhere near Donetsk, and in Mariupol, on the coast of the Azov Sea, there are reports of windows shaking due to artillery bombardment.
This level of fighting is likely the worst in at least the last month, however details have been harder to confirm due to an electrical blackout reported in Avdeyevka.
-- James Miller