Russia Update: January 24, 2017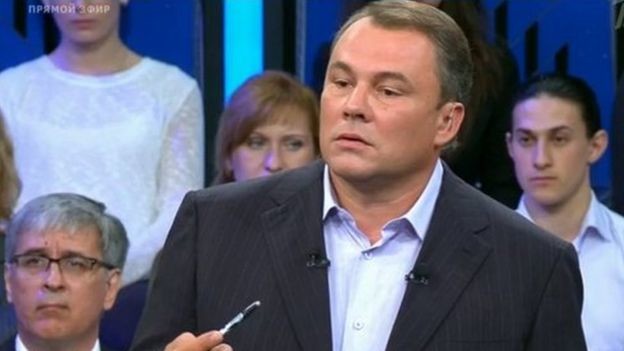 Thousands of Russians Petition Against Return of St. Isaac's to ROC; Vice Speaker Makes Anti-Semitic Remark About Protest
Russians
have been embroiled for weeks
in a raging controversy about a decision of the St. Petersburg Governor Georgy Poltavchenko to return
St. Isaac's Cathedral,
long a public monument and popular tourist destination, to the ownership of the Russian Orthodox Church for 49 years.
Originally Tsar Alexander I ordered the church to be built on St. Isaac's Square. Construction of the massive building took 40 years and was completed in 1848,. It has been rebuilt multiple times over the centuries.
More than three million tourists from all over the world visit the Cathedral every year, which was turned into a Museum of Atheism during the Soviet period and then revised after the fall of the Soviet Union both for religious services in the side chapel and events such as classical music concerts. Recently a conservative cleric, Metropolitan of Novosibirsk Tikhon, condemned a local performance of the Christmas classic Nutcracker Suite for being based on an "occult subject" (the "
shape-shifter prince
"). In 2015, Tikhon also protested against Wagner's opera
Tannhauser,
which led to the firing of the director.
The St. Isaac's debate takes place in a context of "monument wars," regularly chronicled by our syndicated columnist Paul Goble, where Russians of various political persuasions and faiths are vying for the portrayal of Russia's past, which inevitably affects its present politics. St. Isaac's is viewed by both older and younger generations of Russians as public property that should not be yielded to the ROC, despite the superficial appropriateness of restoring church buildings to their original religious function, because it will then fall into the hands of not only the most conservative powers in Russian culture, but an institution not only close to, but intermingled with, the Russian state.
"People who are the grandsons and great grandsons of those who destroyed our cathedrals, jumping out of the Pale of Settlement with a Nagan in 1917, and who are today working in various very respected places -- at radio stations, in legislative assemblies, continue the cause of their grandfathers and great-grandfathers."
While these references may be opaque to a foreigners, Russians instantly understand that three stereotypes about Russian Jews were invoked. The
Pale of Settlement
was when the tsar allowed permanent residency for Jews, who with few exceptions were barred from living elsewhere in the Russian Empire. The Nagan pistol was used by the Bolsheviks in their revolution of 1917, in which some Jews, who were the victims of pogroms under the tsars, took part and were scapegoated for the atrocities of communism in Russia, which involved massacres, closures of monasteries and churches and execution of clergy. The reference to Jews supposedly dominating the media and politics is an long-standing antisemitic prejudice.
Vyacheslav Volodin, Putin's former chief of staff and now the speaker of parliament immediately began to spin Tolstoy's shocking statement. Regarding the Pale of Settlement, while it is widely associated with Jews, Volodin said (translation by The Interpreter):
"First, this term is not only relevant to the Jews. Second, it was applied toward forced laborers, so here again is the question of what a person had in mind."
He said he was prepared to meet with Aleksandr Boroda, head of the Federation of Jewish Communities of Russia, who condemned Tolstoy's statement as "blatant antisemitism". Said Volodin:
"We have constant contact with the leadership of the Federation of Jewish Communities, friendly relations with the leadership and with those who represent the community, I believe there is not problem in [having a meeting] in fact."
Tolstoy immediately began back-peddling on his innuendos, saying that he hadn't meant any specific ethnic group in his remarks and that "only people with a sick imagination who do not know the history of their country could see signs of antisemitism in this." Said Tolstoy:
"I think in fact it's those headlines which came out at Ekho Moskvy and Nezavisimaya Gazeta -- that's what in fact is antisemitism. I frankly was quite surprised."
Both media outlets had run critical stories of Tolstoy's remarks. He added that he wanted to save society from a repeat of the events of 100 years ago.
"Of course this is disappointing, especially in the sense that the level of antisemitism in Russia is much lower than it was in the old days and much lower than in some countries of Western Europe. Therefore, when it is about a speech by an official person of such a rank, it is at best painful and is perceived as much worse."
He said he was trying to get a meeting with the Volodin to discuss the issue.
Gazeta wrote today
regarding the scandal, "Our authorities find it easier to brand citizens who disagree with the government than to enter into a serious discussion with him." They said some commentators believed Tolstoy, who was newly elected to parliament, hadn't yet made the transition from state TV talk- show rhetoric, with its sharp division of "us" and "them" and "the need to represent all the peoples of the Russian Federation, including Jews" in the parliament.
Gazeta pointed out that while many people speak of reduced levels of antisemitism in Russia in recent years, "everyday antisemitism in Russia never died out, and it is restricted largely by a state policy of intolerance for this phenomenon, which the president has repeatedly emphasized."
But, as Gazeta pointed out, while Putin is credited with restraining antisemitism, his policy of "divide and conquer" and invocations of "agents of Western influence," the "fifth column," and dislike for LGBT and liberal intelligentsia means the Jews can be easily be added.
Gazeta believes it was indicative that Tolstoy's outburst was on the St. Isaac's issue, a contentious topic that could have benefited from a dialogue between secular and religious elements of society, with the state as a neutral party, since supposedly there is separation of church and state under the Russian constitution.
Stanislav Govorukhin, known as a conservative MP, nevertheless put his finger on the problem:
"Something in me resists that decision [to return the church]. Intuitively. Our country is one-fourth Muslim, and I doubt that a Muslim and his family will visit an active Russian Orthodox church. They will go to a museum, but hardly to a church. I think we will cut off an entire layer of the population from acquaintance with cultural values. And it's strange, of course, that a monument of world renown turned out to be the property of the city council, which now decides the fate of the museum."
-- Catherine A. Fitzpatrick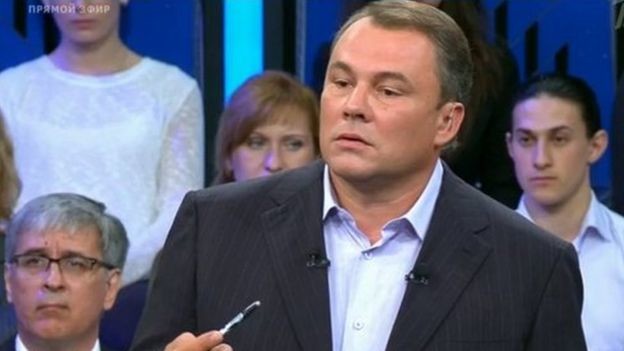 Duma Vice Speaker Blames Jews for Return of St. Isaac's Cathedral; Kremlin 'Doesn't Perceive as Threat' Chinese Missile Deployment
The following stories were taken from 7:40 na perrone, Gazeta, Vesti, RFE/RL, and RBC.
What We're Reading: 
-- Catherine A. Fitzpatrick