Day 1063: January 15, 2017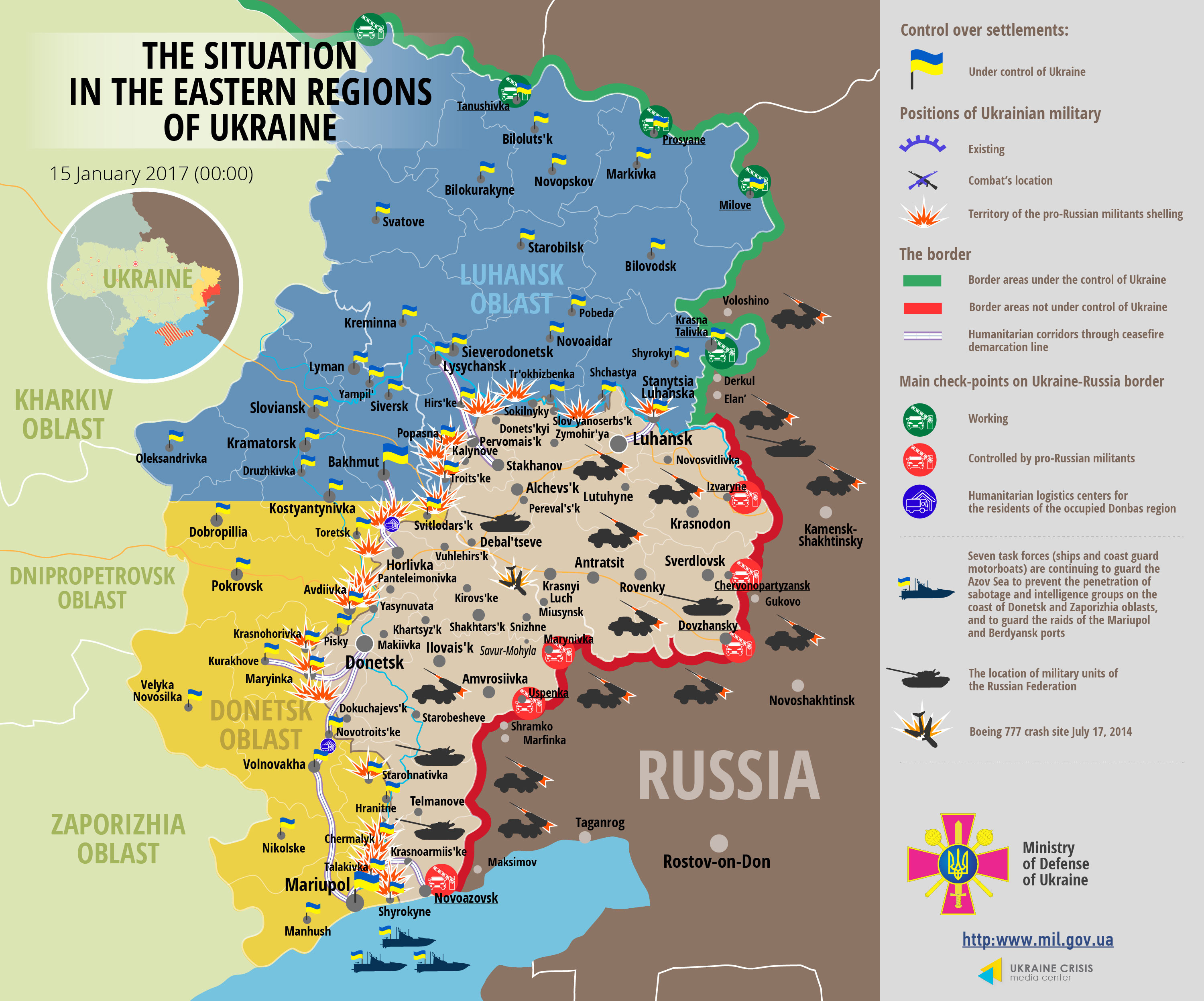 One Ukrainian Soldier Killed, Three Injured, 60 Ceasefire Violations Reported In One Day
Ukraine continues to see alarming levels of fighting, a trend which has been establishing itself over the last several weeks.
Disturbingly, the latest round of attacks saw ceasefire violations across nearly the entire front in eastern Ukraine as you can see in the map above, released by the Ukrainian government.
At the Sunday briefing from Ukraine's Anti-Terrorist Operation (ATO), a Ukrainian military spokesperson reported 60 ceasefire violations over the previous 24 hours, leading to the death of a Ukrainian soldier and the wounding of 3 more.
In the Donetsk sector,  the ATO reported that Russian-backed "hybrid" forces used 122 mm artillery against Luganskoye, a town which has seen heavy fighting over the last few days. 
In the Lugansk region, 152 artillery was reportedly used against the village of  Novozvanivka, a town roughly 30 kilometers north of Debaltsevo (map).

Unian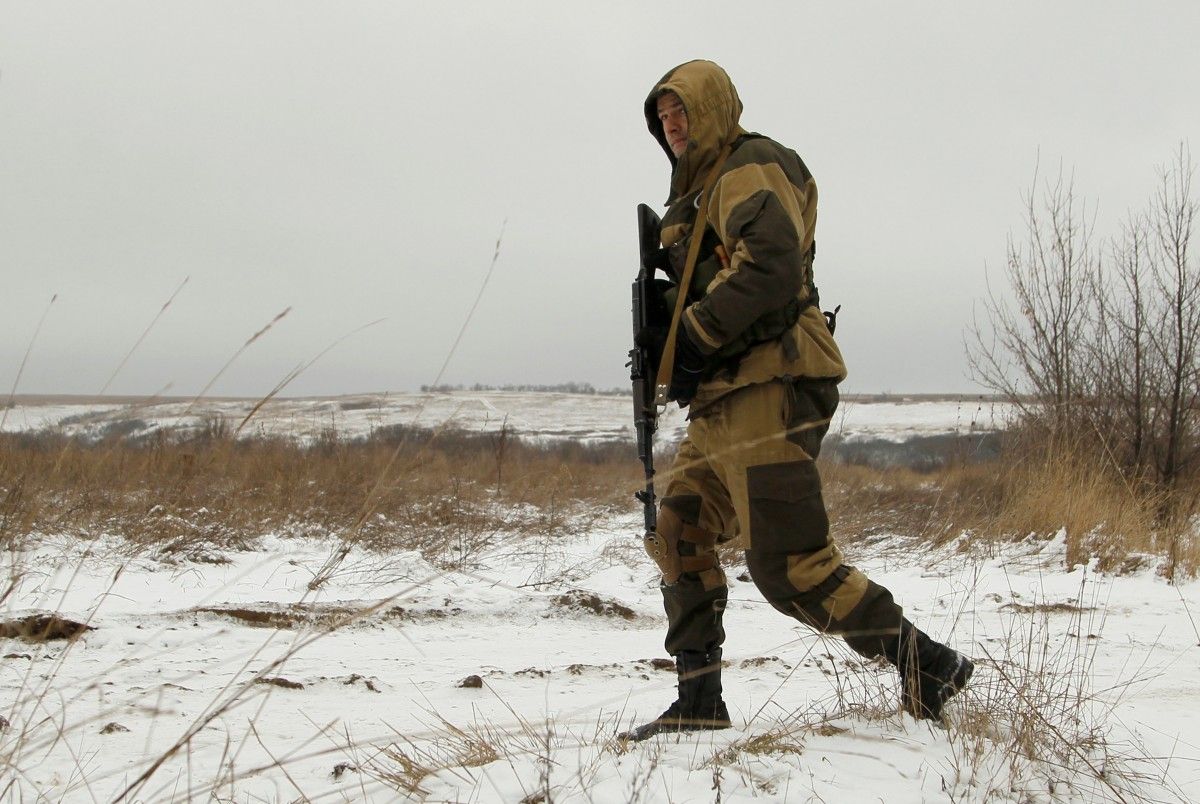 Ukraine reports 60 attacks in Donbas in past day, with 1 KIA, 3 WIA's
Combined Russian-separatist forces attacked Ukrainian army positions in Donbas 60 times in the past 24 hours with one Ukrainian soldier reported as killed in action (KIA) and three as wounded in action (WIA), according to the press service of the Anti-Terrorist Operation (ATO) Headquarters.
View full page →
Recent fighting has some wondering if Russia is positioning itself to cut some sort of "deal" with US President Elect Donald Trump, who takes office on Friday. 
-- James Miller