Russia Update: January 10, 2017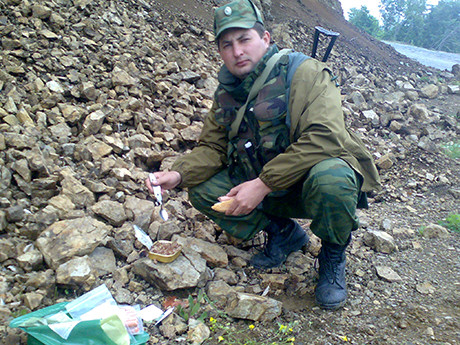 24th Russian Soldier Confirmed as Killed in Syria
A soldier from Tatarstan has been confirmed by his local draft board as having been killed in Syria, RBC.ru reported. His death brings to 24 the total of officially-recognized military deaths in Syria, although many dozens more are reported to have been killed who have not been acknowledged.
The news of the death of Marat Akhmetshin, a captain and gunner, in Palmyra in June 2016 was publicized only on December 7, 2016, when the the city government of Novo-Savinovsky District in Kazan, Tatarstan issued a degree posthumously awarding Akhmetshin the "Hero of Russia" medal at a ceremony in School No. 113. A local news site, Shahrikazan.com, published the story of Akhmetshin and his wife and children, but the article has now been removed. An archived copy can be seen here.
According to Guzel Akhmetshina, Marat's wife, who was interviewed by Shakhrikazan, he was sent on assignment in April of last year, and telephoned his wife from an unfamiliar number which turned out to be in Syria. She later learned he was killed June 5 near Palmyra, but she doesn't know how. His funeral took place in August. She has posted several articles about her husband on Odnoklassniki, the Russian social network.
His death, if it did take place in June, occurred after Russia claimed to have already taken control of the city of Palmyra and even had a Russian orchestra play there in May.
The last soldier to be officially reported as killed in Syria was Capt. Ruslan Galitsky. As we reported last week, the Russian OSINT analysts at CITeam reported the deaths of three other soldiers in Syria that have not been officially acknowledged.
-- Catherine A. Fitzpatrick