Russian General Says All Males In Aleppo Over Age Of 12 Have Mobilized
Did the Russian military just set the stage for a genocide in eastern Aleppo?
TASS reports that Lieutenant-General Sergei Rudskoi, Head of the Main Operations Department Russia's General Staff, said on November 30 that all male residents of Aleppo over the age of twelve have been forced into service by "militants." 
"The entire male population, including teenagers above 12 years of age, has been forcibly mobilized by militants. Regular intimidation actions against civilians are being held in the city," the general said.

According to the general, practically every day militants are publicly executing those who are trying to organize manifestations against terrorists or leave for neighborhoods controlled by government troops.

Rudskoi said the terrorists in Aleppo keep blowing up schools, hospitals and mosques to blame the results of their attacks on alleged strikes by Syrian warplanes and artillery.
TASS
General Staff reports Aleppo's entire male population forcibly mobilized by terrorists
MOSCOW, November 30. /TASS/. The entire male population in the Syrian city of Aleppo, including teenagers above 12 years of age, has been forcibly mobilized by militants, Head of the Main Operations Department at Russia's General Staff Lieutenant-General Sergei Rudskoi said on Wednesday.
View full page →
Quite simply, The Interpreter has seen absolutely no evidence to back up any of these claims. What we do know is that Russia is using its most sophisticated weapons to carefully hunt civilians, doctors, first responders, hospitals, and NGOs on the ground across Syria, with a focus on Aleppo.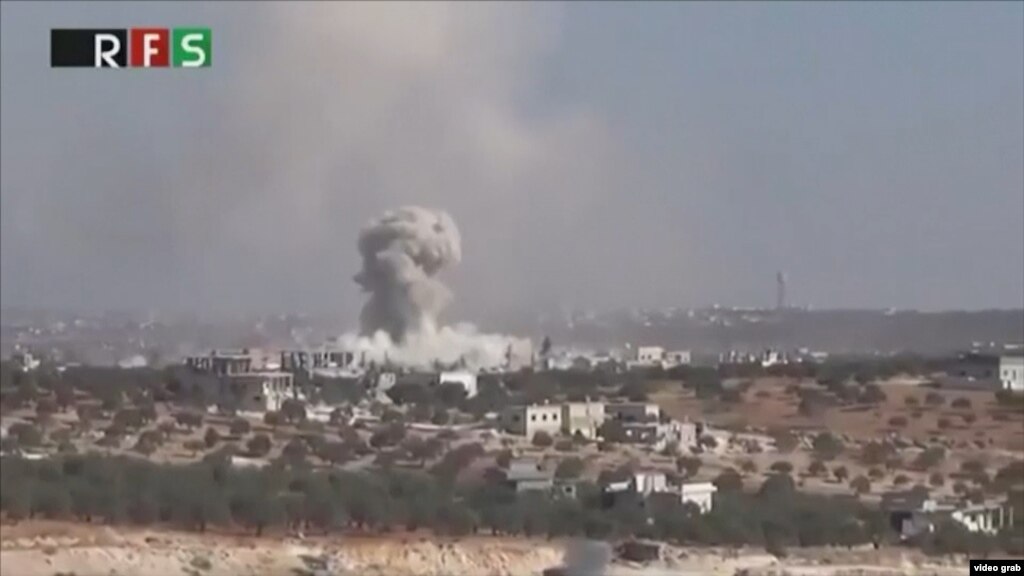 Russia Says Using Weapons In Syria Like 'Superb Surgeon'
The claim that Russia is using sophisticated techniques and weaponry to ensure that there are no civilian casualties in Syria is misleading on two levels. Yes, Russia is using surveillance drones and some precision weaponry including cruise missiles and bunker-busting bombs in order to conduct some of their strikes.
View full page →
The statement by Rudskoi, then, reads like a justification for killing all civilian males over the age of twelve -- a potential war crime of monumental proportions. 
Meanwhile the Russian military continues to assist the Assad regime in its push into Aleppo city. The threat, then, is not a distant hypothetical but a very real hypothetical. 
We have yet to confirm this latest news, but the "aid convoy" in question was destroyed by a Russian airstrike earlier this year: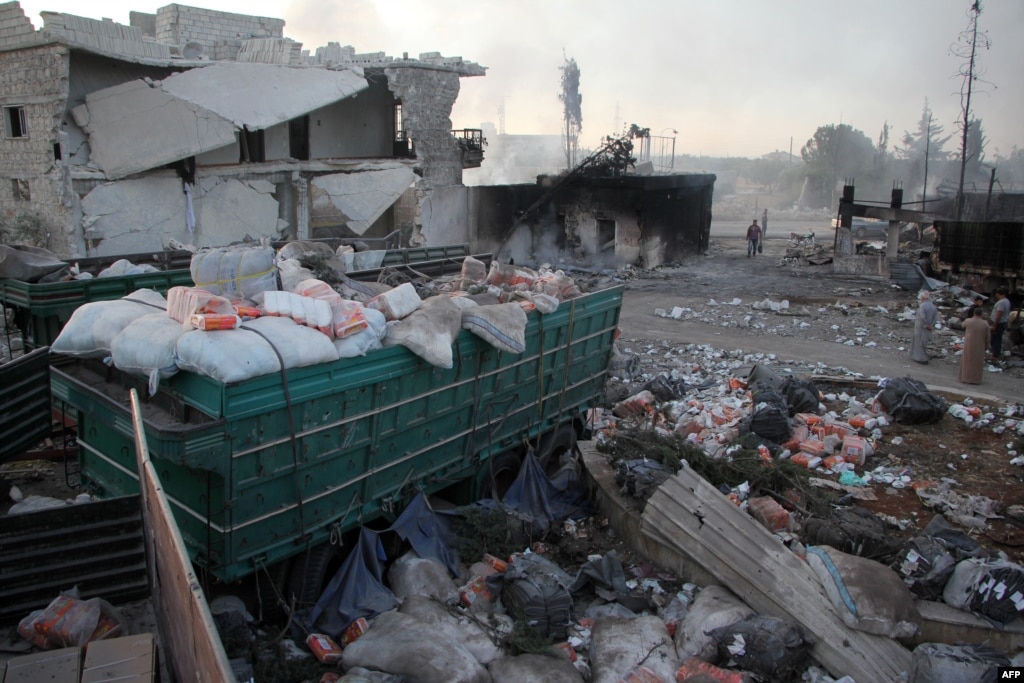 Russia Denies Aid Convoy Near Aleppo Bombed
The Russian Defense Ministry's official spokesman, Major General Igor Konashenkov, made the claim less than 24 hours after an aid convoy, run by the UN and the Syrian Arab Red Crescent (SARC), was attacked in rebel-held Urem al-Kubra, leaving at least 20 civilians dead and 18 of the 31 trucks destroyed.
View full page →
Unfortunately there is only a very small chance at this point that peace talks could see a solution to the crisis in Aleppo, as Syrian rebels are claiming that the Russian government is not serious about engaging in such negotiations. Reuters reports:
"There is severe procrastination by the Russians," the official said, speaking on condition of anonymity due to the secret nature of the talks. "There is absolutely no seriousness," he added. However, analysts have said rebels may have to agree to withdraw, depending on the terms.

Russian Foreign Minister Sergei Lavrov, speaking at a news conference in Rome, acknowledged contacts with the Syrian opposition and added that "a military solution to the Syria conflict does not exist". 
Reuters
Russia not serious in talks with Syrian rebels: opposition official
BEIRUT A senior Syrian opposition official accused Russia on Friday of procrastinating in talks with rebels over Aleppo, signaling no progress in diplomacy which rebels hoped would ease dire conditions in the city where they are in danger of defeat.
View full page →