Day 1006: November 19, 2016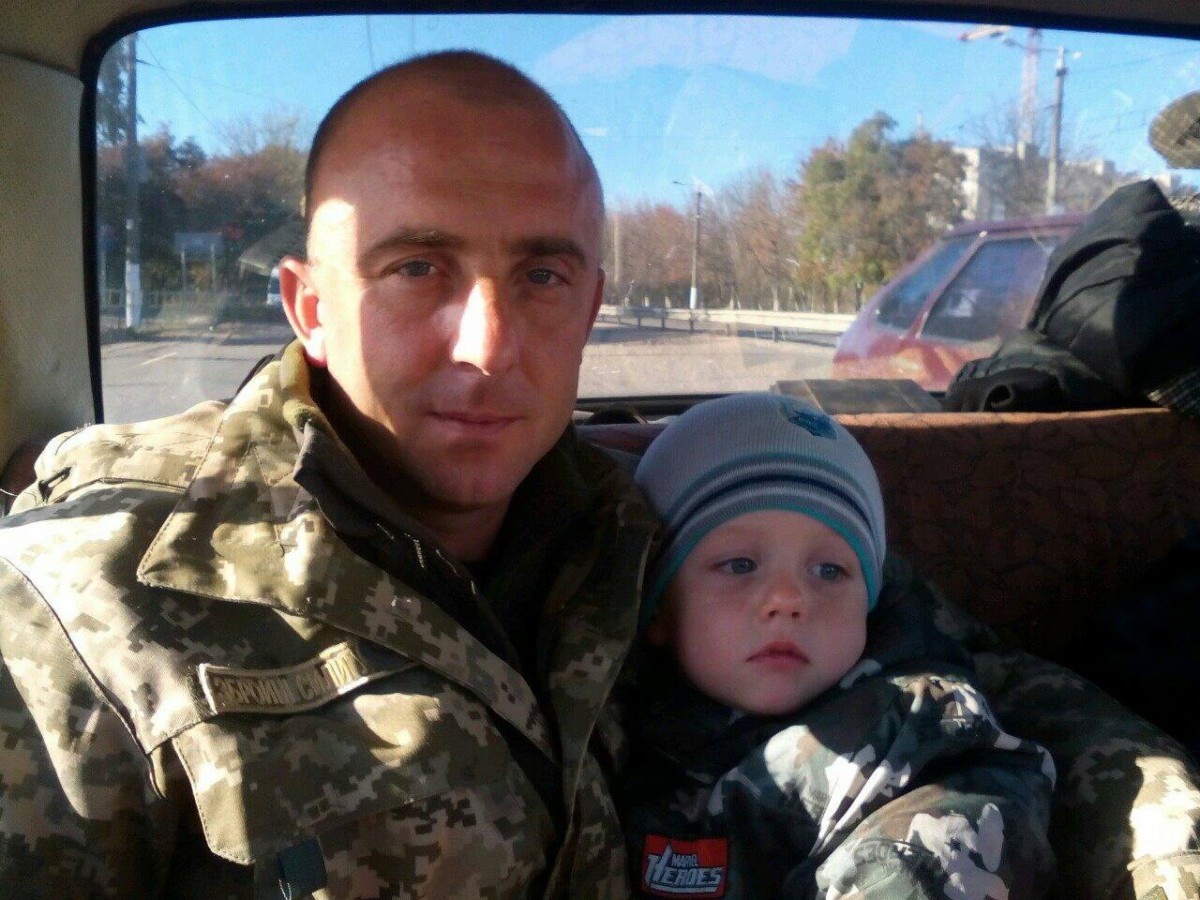 1 Ukrainian Soldier, 1 Civilian Woman Wounded in Shelling; US Ambassador at OSCE Denounces Russian 'Rubbish'
Colonel Andriy Lysenko, spokesman for ATO [Anti-Terrorist Operation] issues at the Ukrainian Defense Ministry
reported at his briefing today
that one Ukrainian serviceman and a civilian woman were injured today, UA Crisis Media Center reported:



The longest attacks took place in Stanytsia Luhanska where Ukrainian troops registered snipers' activity. A series of firefights between Ukrainian troops and Russia-backed militants took place in Popasna area, and Ukrainian forces registered a brief mortar attack in Zhovte. Six hostile attacks took place in the Donetsk sector, and half of them involved use of heavy armor. Hostilities continued in Luhanske, Avdiivka and the vicinities yesterday. A number of militants' mortar attacks took place in both areas. Russia-backed militant groups launched 80 mortar shells at the positions of Ukrainians.




In Krasnohorivka adversaries were shooting over four hours non-stop using heavy armor –mortar launchers and 152-mm cannons. A civilian woman was injured at the entry of a residential building. The situation in Pavlopil-Shyrokyne frontline area is much more complicated. For instance, three intense tank attacks at our positions took place in Shyrokyne, which was the first time in many days. Moreover, occupants are using mortars on large scale, and they shelled Dokuchayevsk area from mortar launchers and armored personnel carrier.
On the Mariupol line, there was firing near Vodyanoye, Novotroitskoye, Krasnogorovka, Shirokino, Talakovka and Pavlopol; 152-mm artillery was used on Krasnogorovka and armored personnel transporters were used in Shirokino and Beryozovoe. A tank also fired several times on Shirokino. Grenade-launchers, machine guns and small arms were used to fire on Maryinka, Pavlopol and Talakovka.
On the Luganskoye line, there was firing from mortar-launchers, grenade-launchers and small arms on Krymskoye and Zheltoye. A sniper was active in Stanitsa Luganskaya.
On the Donetsk line, mortar-launchers, grenade-launchers and heavy machine guns were used on Luganskoye and Avdeyevka
At 18:00, t
he ATO reported
that on the Mariupol line, Russia-backed militants fired 18 times on Ukrainian positions at Shirokino, Krasnogorovka, Talakovka, and Pavlopol; 152-mm artillery and a tank were used at Shirokino.
On the Luganskoy line, Orekhovo and Krymskoye were attacked with grenade-launchers. On the Donetsk line, mortar-launchers, grenade-launchers and small arms were used on Avdeyevka and Luganskoye.
Ukrainian Commander Khdorkovskiy Killed Near Avdeyevka 
On November,
w
e reported
that one Ukrainian soldier was killed in battle near Avdeyevka. He was Sergei Khodorkovskiy, commander of a platoon of the 72nd brigade,
Unian reported
,
citing Channel 5.
He was 36 years old and had fought in Iraq with Ukrainian troops stationed there in the Coalition, and had also broken out of the Ilovaisk kettle in August 2014. He leaves behind a young son.
US Ambassador to OSCE Calls Russian Diplomat's Claim of Non-Involvement in War in Ukraine 'Rubbish'
Amb. Daniel Baer, the US envoy to the OSCE in Vienna, had harsh words for the Russian diplomat speaking at a session of the OSCE's Permanent Council, saying he was "disappointed" with a report on the border situation and calling his counterpart's claims "rubbish":
Colleagues, I think it's important — I'd just like to remind of one quote from our Russian colleague today — that some of us around the table point to "an external boogie man who can be blamed for Ukraine's inability to solve its own internal conflict."

We all know that Russia is involved in this conflict, and has been for two and a half years. It's not an external boogie man. It's the neighboring state, which is actively undermining the sovereignty and territorial integrity of its neighbor, in violation of its OSCE commitments and international law.

And the fact that Russia still tries to trot out these tired old lines is embarrassing for Russia and disrespectful of the rest of us sitting around this table.

We heard our Russian colleague say that there is nothing to see along the border. If there is nothing to see along the border, why does Russia behave like there is so much to hide? If there is nothing to see along the border, then why not let the mission expand and be able to go to all of the checkpoints as well as the spaces in between them?

That would build confidence, to confirm that in fact there is nothing to see — if there is nothing to see.

But Russia can't be making sense when it says "there is nothing to see — and yet we won't let you see that there's nothing to see."

Russia is behaving like there still remains a great deal to hide, both along the border and inside the territory of Ukraine where it continues to work alongside separatists, limiting the access of the SMM, and shooting down OSCE drones.

Our distinguished Russian colleague said that there are those sitting around this table who criticize Russia's "aid convoys." Here again, if Russia wants to send aid convoys, then it should work with the ICRC to send aid convoys in accordance with international standards.

But so far, Russia has only sent white truck convoys — the contents of which are unknown, and which may be taking contents back into Russia.  Because Russia behaves as if it has something to hide. It is hiding from the international community. It is violating Ukraine's sovereignty and territorial integrity. And it is not availing itself of well-established procedures to deliver aid.

Finally, the comment that there are those who want to reinterpret the Package of Measures. Let's remember, the Package of Measures was a package of measures to speed up implementation of the Minsk Protocol and Memorandum. The Package of Measures does talk about the return of control over the international border to Ukraine. But the Minsk Protocol talks about OSCE monitoring along the entire international border and the security zones on both sides.

There were not three different interpretations. I hope — my distinguished Canadian colleague can speak up if I'm wrong — but I think the united message that our distinguished Russian colleague should have heard from– the United States, Ukraine, and Canada all quoted that fourth paragraph– is that Russia has an obligation: Russia has signed up for this. Russia has signed up for international monitoring of the international border in the areas that are not under the Ukrainian government's control.
-- Catherine A. Fitzpatrick