Day 997: November 10, 2016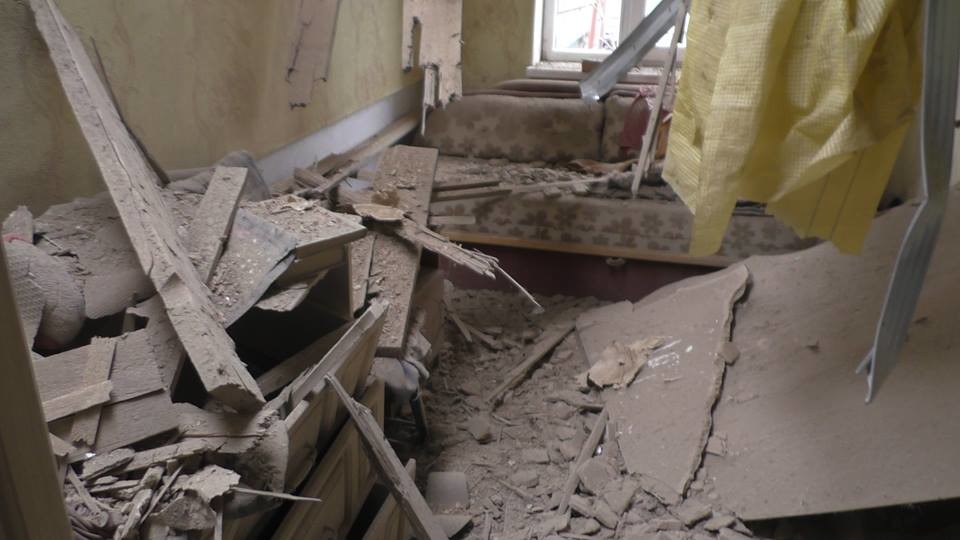 Ukraine Reports 44 Attacks Yesterday; 1 Soldier KIA, 4 WIA
One Ukrainian soldier was killed and four wounded yesterday, which Kiev claims saw 44 attacks by Russia-backed forces.
Defense Ministry spokesman Colonel Oleksandr Motuzyanyk told reporters today that another two soldiers were injured while on duty but not as a result of enemy fire.
According to this morning's report from the Ukrainian military, Russia-backed forces used 122 mm artillery to shell the village of Vodyanoye, east of Mariupol.
82 and 120 mm mortars were reportedly used against positions near the neighboring villages of Shirokino, Pavlopol and Gnutovo, as well as Bogdanovka, east of Volnovakha, Novotroitskoye, on the Donetsk-Mariupol highway, and Krasnogorovka and Maryinka, west of Donetsk.
Mortar use was also reported near Avdeyevka, north of Donetsk, and Luganskoye, east of Gorlovka, as well as the Lugtansk settlements of Novoaleksandrovka, Novozvanovka, Krymskoye and Novotoshkovskoye.
This evening the military reported a further 20 attacks across the front line between midnight and 18:00 today.
Meanwhile Eduard Basurin, military spokesman for the Russia-backed separatists in Donetsk, reported today that one of their fighters had been killed and another wounded by Ukrainian fire within the last 24 hours.
Basurin also claimed that Ukrainian troops had fired on separatist-held territory 891 times over that period, damaging 21 homes.
-- Pierre Vaux
Occupying Authorities In Crimea Arrest Three More Ukrainian 'Saboteurs'
The occupying authorities in Crimea have announced that another group of Ukrainian "saboteurs" has been detained by Russia's Federal Security Service (FSB).
A court in Russian-occupied Sevastopol, Crimea, ruled today that three Ukrainian citizens be held under arrest for two months.
According to the FSB, members of a "sabotage group" were detained yesterday in Sevastopol. The authorities claim that explosive materials, weapons, ammunition, communications equipment and maps of target sites were seized.
The Federal News Agency (FAN), a Russian news site of questionable reliability, reported this morning that the three men arrested were Aleksei Yevgenyevich Bessarabov, Vladimir Mikhailovich Dudko and Dmitry Anatolyevich Shtyblikov.
Russia's independent TV Rain (Dozhd) reports that a man introducing himself as Shtyblikov's brother, Aleksei, has told the channel that his brother had served in the Ukrainian armed forces, but had worked as a civilian analyst and journalist for the last few years. The reported detainee had been working as an analyst for an NGO in Sevastopol - the Nomos Center, until the Russian occupation.
Aleksei Shtyblikov also said that his brother's wife had been arrested as a witness but had subsequently been released.
The Ukrainian Ministry of Defense has denounced the Russian claims as fake. 
This is the second time this year that the occupying Russian authorities in Crimea have arrested Ukrainians they accuse of planning sabotage acts.
Ukrainian citizen Yevhen Panov was arrested by the FSB in August this year. His brother and lawyer
report that he was tortured
in order to extract confessions.
-- Pierre Vaux