Day 993: November 6, 2016
25 Ceasefire Violations Reported, 19 Near Mariupol
As of 18:00 local time, the Ukrainian government reported that there had been 25 attacks on their positions, 19 of which took place in the Mariupol sector, near the coastline of the Black Sea. 
Unian.info reports:
"The enemy fired small arms, grenade launchers, machine guns at areas of the village of Novotroyitske. Infantry fighting vehicles were used to attack the villages of Berezove and Shyrokyne. The villages of Talakivka and Hnutove came under 82mm mortar fire, while 120mm mortars were used to shell areas near the village of Vodiane and the town of Maryinka. The occupation forces used mortars and infantry fighting vehicles to attack areas near the town of Krasnohorivka," the ATO HQ said in an evening update.
Militant shelling concentrated near Ukraine-controlled Mariupol on Sunday
Shelling by pro-Russian militants was concentrated in the Mariupol sector, which encountered 19 out of 25 attacks on Ukrainian troops reported in Donbas from 00:00 to 18:00 local time on Sunday, November 6, according to the Anti-Terrorist Operation (ATO) headquarters.
View full page →
Ukraine Makes Overture To Moldova
Ukraine has stated that it is willing to open up a corridor between Transnistira, the disputed region of Moldova, and the Russian border, which would allow Russia to withdraw its troops. 
Russia was to withdraw troops from Moldova two decades ago, but still keeps a small "peacekeeping" force in Transnistira despite Moscow's agreement to withdraw them and Moldova's demand that they be pulled out.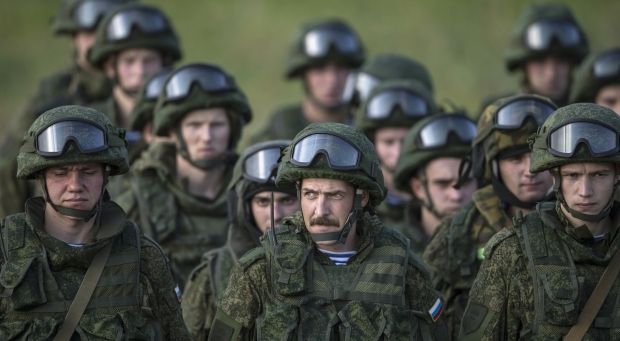 Ukraine pledges corridor if Russia troops pulled out from Transnistria - media
Ukraine is ready to open a "green corridor" for the withdrawal of Russian troops and armaments from the village of Colbasna in the self-proclaimed Pridnestrovian Moldavian Republic, or Transnistria, if a decision on the pullout has been taken, according to a Moldovan media outlet.
View full page →
-- James Miller