Day 988: November 1, 2016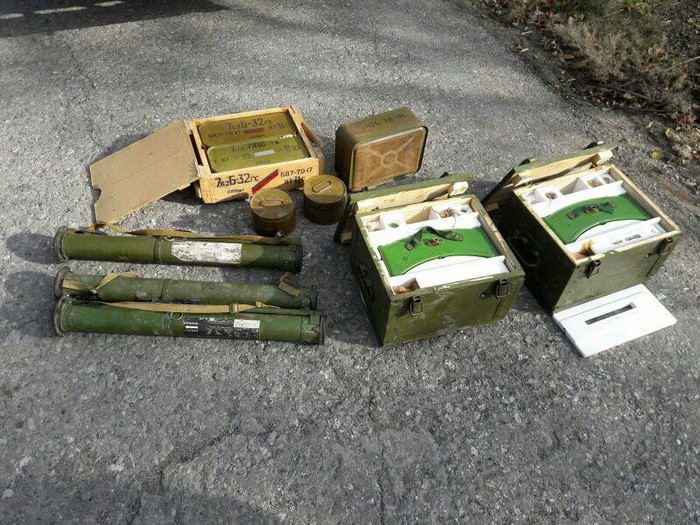 Fighting Reduced But Artillery Heavier Say Ukraine's Military Briefers; 1 Russia-Backed Fighter Killed
The number of attacks on Ukrainian positions decreased today, November 1, but heavier artillery was used, UAToday.TV reported:
14 attacks took place in Mariupol direction. Militants used heavy and medium mortars, armoured fighting vehicles and all kinds of light weapons. In Donetsk direction Russian proxies violated the regime of silence 7 times with grenade launchers, machine guns and mortars.




In Luhansk area three armed provocations were recorded. One of them was made in Stanytsia Luhanska, which is one of the points of 'demilitarisation' (militants attacked the village with grenade launchers). The village of Krymske was shelled with heavy artillery of 152mm calibre, which wasn't noted here for weeks
The main "hot spot" was the town of Krymskoye, said Motuzyanik, where Russia-backed militants used mortar-launchers and artillery. Also attacked was the Seversky Donetsk River bank near Schastye as well asNizhnetyoploye and Lopaskino. Popasnyaya was quiet for once.
On the Donetsk line, there was an intensive firefight at the industrial zone in Avdeyevka; militans also struck Luganskoye from a BMP and Verkhnyetoretskoye as well as the Butovka coal mine with mortar-launchers.
On the Mariupol line, fighting was reduced also Shirokino was attacked as well as Krasnogorovka with mortar fire.
Three drone flights from Russia-backed forces were visible on the Mariupol line.
One soldier on the side of the Russia-backed forces said to be from the Russian 100st Brigade was reported by the Ukrainian Defense Ministry.
Ukrainian soldiers discovered some weapons caches in Lisichansk and Starobelsky distiricts of Lugansky, Bakhmut and Maryinka districts in Donetsk Region. All together 2 artillery pieces, 5 grenade-launches, three anti-personnel mines, one anti-tank mine, 7 grenades, 9 charges for grenade-launchers, 2 kg of plastique as well as 4,000 bullets were discovered.
Police at the Volnovakha checkpoint detained a man discovered to have in his possession 4 grenades, 60 bullets and a smoke bomb.
-- Catherine A. Fitzpatrick