Russia Update: October 28, 2016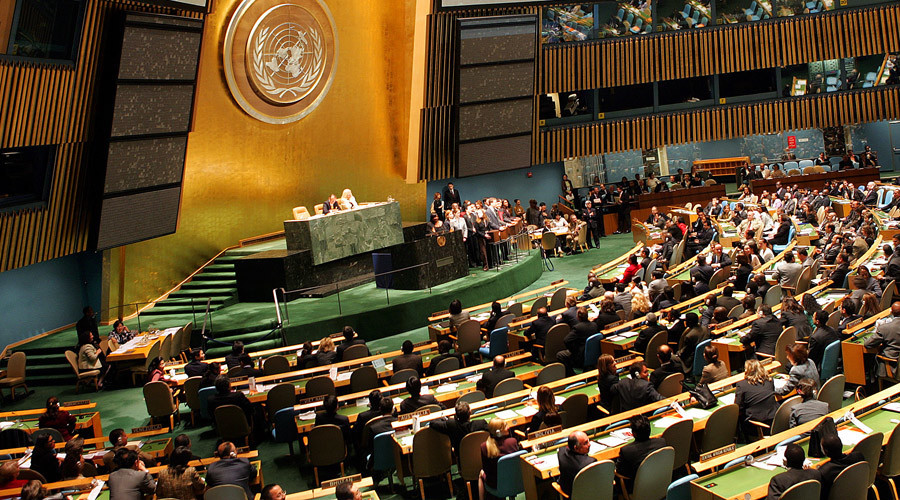 Russia Loses Seat on UN Human Rights Council After Close Vote
RT reported:
For the first time since its inception in 2006, Russia will not be a member of the UN Human Rights Council (UNHRC) after being narrowly beaten by Croatia in a vote. Saudi Arabia was successfully re-elected, despite criticism from human rights organizations.

The 47 places on the council are distributed on a regional basis, with staggered ballots seeing a third of the body re-elected each year. Russia had finished its three-year term, and was running against Hungary and Croatia for the two available seats from Eastern Europe.

With Hungary far ahead, Croatia received the votes of 114 of the 193 member countries, and Russia was selected on 112 ballots.

Saudi Arabia sailed through the Asian ballot with 152 votes, and will represent the region on the UNHRC alongside China, Japan and Iraq for the next three years.

The elections took place against a backdrop of criticism from non-governmental human rights organizations, who say that the body has been hijacked by oppressive regimes looking to deflect criticism and drive their own agendas.
The US was voted off the HRC in 2001 in favor of Austria even as Vienna was headed to "pariah" status with the election of far-right politician Jorg Heider. Sudan and Pakistan, both massive violators of human rights were elected.
This prompted Human Rights Watch to dub the HRC "a rogue's gallery" rather than an effective body for addressing the massive crimes against humanity that the UN Security Council can't or won't handle due, largely due to the permanent members' vetoes. 
It took some years for the US first to be persuaded to rejoin the HRC amidst domestic opposition to the UN and then get re-elected. 
In this latest election, the US was re-elected. 
-- Catherine A. Fitzpatrick
Russia Claims Video of Syrian School Strike 'Fake'; Memorial Reports Political Prisoners Have Doubled