Russia Update: October 26, 2016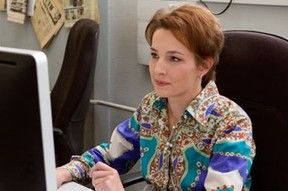 Free Media in Russia Suffers More Blows with Vedomosti Editor Leaving, Sechina Lawsuit Against Novaya Gazeta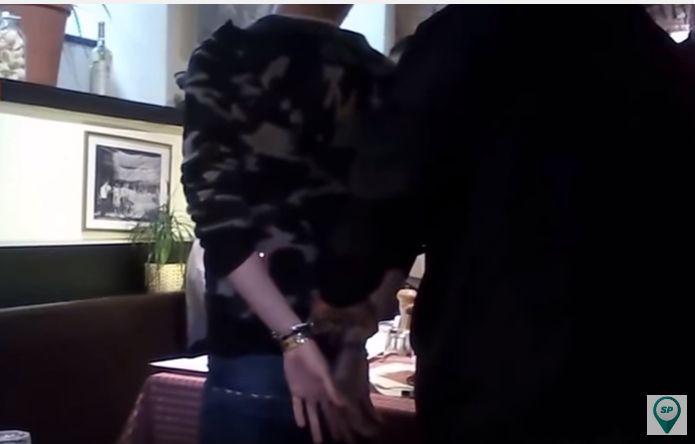 Russian State Censor Planning to Block LinkedIn; Is This Payback for Russian Hacker's Arrest?
Roskomnadzor, the Russian state media supervision agency that serves as a state censor, is planning to block LinkedIn, the US-based social media for professionals, Kommersant reports.
Kommersant has learned that LinkedIn may be targeted because it has not placed servers on Russian soil under the new Law on Personal Data passed last year requiring Internet Service Providers to enable access to Russian customer data inside Russia. The law purports to protect the privacy of Russians, but is generally viewed by IT professionals as well as opposition as a means for the Federal Security Service (FSB) to access citizens' communications.
Roskomnadzor sources also complained that LinkedIn has no representative office in Mosow. According to Kommersant, Roskomnadzor has appealed in court to have the domain LinkedIn.com blocked since not only has it failed to place servers in Russia but is collecting information about citizens who are not users of the service (this could be a reference to the feature of the service that collects your email address list). 
Tagansky Court has already ruled in favor of Roskomnadzor, but the decision has not gone into force.
"Now LinkedIn is fighting at Moscow City Court for its existence," says Kommersant, implying that it has appealed the ruling to a higher court.
Roskomnadzor cites multiple press reports about repeated links of user data from the LinkedIn, the world's largest network for business connections and job search.
But the largest breach appears to have been caused by a Russian hackers. 
7:40 na perrone, the daily news summary published by Currenttime.TV, a project of Radio Free Europe/Radio Liberty has questioned whether the authorities' move against LinkedIn could be in retaliation for the arrest of Yevgeny Nikulin, a Russian hacker accused of illegally accessing LinkedIn and disseminating private customer data.
There has been speculation that the DDoS on the East Coast earlier this week could also be retaliation for Nikulin's arrest. 
Nikulin was arrested in Prague last week under an Interpol warrant requested by the United States and now faces a Czech extradition hearing. The Russian Foreign Ministry confirmed Nikulin's arrest but said it was politically-motivated and part of a "hunt" of Russians abroad.
In a corporate statement, LinkedIn itself made the connection between the breach of its site and the arrest of Nikulin. 
There has been much debate about whether the Russian hackers of the DNC and other institutions related to the US elections are independent agents or tasked by the Russian government;  US law-enforcers have formally charged the Russian government with the hack, which Kremlin officials deny.
Nikulin's possession of luxury cars and large sums of money tied to his accounts indicate some entity with the ability to make large payments could have hired him. 
A security researcher has found that one of Nikulin's online nicknames is tied to a Bitcoin account  with about $1 million in bitcoins.
The Russian media has been tracking Nikulin's love of expensive cars and his Instagram photos of himself posing by a Laborghini. 
The Insider reports that a person with the same first name, patronymic, last name and date of birth was arrested by police in 2009 in Koptevo and accused of "large-scale fraud" for conning his fellow university student to allow him access to her WebMoney site, from which he stole 111,136 rubles ($1,784). The Insider found that his case is on file in the Moscow headquarters of the Interior Ministry, but the outcome of the case isn't known and the police won't talk. 
The Insider also found that Nikulin lived in Moscow on Kantemirskaya Street and worked for Mosgortrans, the city transportation company, at a bus depot. The Insider also believes that Nikulin was part of Cosy Bear and Fancy Bear, the hacker groups associated with Russian intelligence.
The threat to block the web sites of social media companies Facebook, Twitter, Google and others if they refuse to obey Russian laws has been repeatedly invoked in the Russia media, but has not materialized as negotiations apparently still go on behind the scenes. So the action could be unrelated to the arrest of Nikulin, but it's interesting that the censor has begun with LinkedIn.
Roskomnadzor has said thousands of companies have already complied with the law and that it would attempt to work with others such as Facebook to gain compliance. It's not clear whether these companies will cave to Russian demands. Google has already reportedly placed some servers in Russia and as we reported. Google.ru already blocks banned sites from search results. 
The state censor has also reprimanded Twitter for not heeding all of its requests to block accounts or tweets.
-- Catherine A. Fitzpatrick