Russia Update: October 20, 2016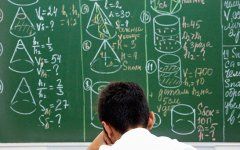 Russia Currently Spends More on Defense Than Education; Budget Cuts Lead to Deterioration of Health Care
In the last two years, Russia has faced both the fall of the value of the ruble from the drop in oil prices and the effects of Western sanctions over its war on Ukraine. This period of economic crisis has been exacerbated by budget cuts in the area of health, welfare and education and increases in defense as Russia launched a bombing campaign in Syria, absorbed the cost of annexing the Crimea, and continued to back offensives by the separatists in the Donbass.
The Ministry of Finance spends more on education than defense, Tatyana Nesterenko, first deputy minister of finance claimed today at a meeting of the State Duma's Budget Committee, RBC reported.
She said  Russia spent 3 trillion rubles ($48 billion) on education, the largest expense line in the state budget, and defense was the second largest.
But as RBC pointed out, she didn't specify what time period she had in mind, as Finance Ministry data indicate that in 2016, expenditures throughout the entire budget are higher for defense than education, although in 2017, more spending will be made on education.
The budget submitted to the State Duma this week with amendments has 3.9 trillion rubles ($62 billion) (23.7% of the budget) allocated for defense, and 558 billion rubles ($8.9 billion) (3.4%) of the budget for education, says RBC.
Nesterenko further explained that the federal budget only contained expenditures on higher education; other education expenses were to be covered by regional budgets.
In 2017, the government plans to reduce the percentage of defense expenditures to 17.6% and increase the percentage of funding for education to 3.5%. Of course, this is the plan, and the reality in a year could be something different.
But taking into account regional budgets, expenditures for education in 2017 will be higher than defense: about 3.1 trillion rubles ($49.6 billion) versus 2.9 trillion rubles ($41.6 billion). In 2018-2019, the gap in favor of education will increase. (RBC has not indicated what part of defense and security budgets regional governments take on.)
Recently, Vice Premier Olga Golodets, responsible for labor and education, said that "65% of Russians don't need higher education,"
Gazeta reported.
She then clarified that she did not include professionals like computer programmers in the definition of those requiring "higher education" but meant doctors and lawyers. "Systems administration is not a profession today that requires higher education," she said.
The message was clear 
as commentators noted
: Russia could relieve the state budget of "an unnecessary burden" if it stopped investing in higher education for "sales managers, logistics specialists and marketers" and saved it for "engineers, airplane designers, architects and doctors."
Experts from the Higher School of Economics say most of the cost of health and education is borne by the regional governments, who have also struggled to pay the higher salaries for teachers that Putin pledged after he was last elected,
RBC reports
.
Prime Minister Dmitry Medvedev explained
in a recent report
that "ineffective expenditures" were being cut in his "optimization" program, although failed to mention that the "ineffectiveness" began with his own reforms.
Chernova said cuts in spending were going to lead to the death of the free health care system and force many into paid health care.
In Orel region, one of the most ethnically Russian regions of the country, health care has collapsed over the last 25 years. In 1990, there were 12,700 hospital beds for rural residents; in 2000, there were 10,500; now there are only 7500. The number of polyclinics has fallen over the same period from 133 to 85 and the number of nurses by 13 percent.




As a result, the Nezavisimaya gazeta journalist reports, "if 25 years ago, mortality in the region stood at 13 deaths per 1,000 residents; in 2015, the rate stood at 16.4 per 1,000, an increase of 26.4 percent." The situation in Pskov Region is even worse, and as a result, life expectancies there are five years less than for Russia as a whole.
Cuts have affected the salaries of already poorly-paid doctors and other health care workers who have been
staging
demonstrations
against austerity programs. With retaliation against Western sanctions, Russia has also cut back on imports of medications.
A report published in October by experts at the Institute for Modern Russia on the health care system found that it suffered from bureaucracy. For example, instead of a local chief physician and maintenance department deciding to change electrical outlets, a tender had to be sent to the Ministry of Health in Moscow. The number of hospices for late-stage cancer patients was woefully inadequate. Russia had not invented any new medicines in 25 years.
Russia had also built high-tech medical centers that sat empty because there weren't specialists to staff them, and patients were instead treated at overcrowded regular hospitals. The average medical student studied cancer for only one month in six years of education. The average age of the local practitioner was 60 years old. There was not a single plant in Russia that produced disposable injection needles, and they had to be imported. Russian-made doctor's smocks cost 143 rubles ($2.89), but the German company Hartman, for example, made them for the equivalent of 40 rubles (a penny).
Clinics charge less than cost for services; a basic blood analysis costs 300 rubles ($4.80), but clinics only collect from 70 to 103 rubles for it ($1.16 to $1.65) , then have to make up their revenue by increasing the number of patients.
As Paul Goble writes, citing the Russian press, with the decrease and deterioration of medicines, some doctors are now telling their patients to go to church and light a candle when they are sick.
-- Catherine A. Fitzpatrick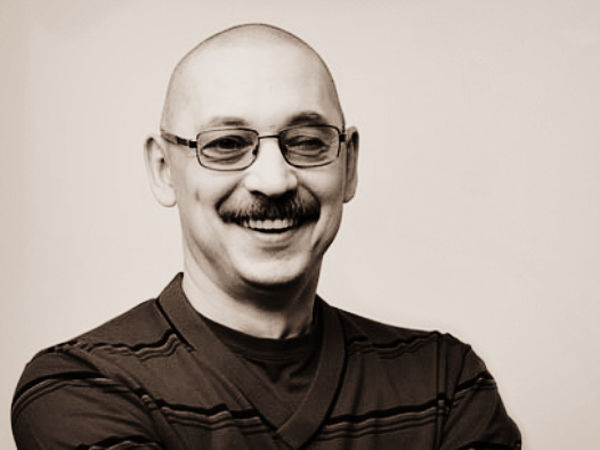 St. Petersburg Court Drops Case Against Fontanka's Denis Korotkov for Reporting on Election Fraud
As we reported, Fontanka investigative reporter Denis Korotkov faces charges of election fraud for his own reporting of "carousel" or repeat voting in St. Petersburg.
Today the Magistrate's Court in St. Petersburg closed a case on administrative charges of "unlawful receipt of a ballot,"
Fontanka reported.
Lt. Smirnova, a policewoman from the Kirov District precinct who had originally filed a complaint about Korotkov did not show up in court.
Korotkov had originally taken an extra ballot and filled it out to show how easy it was to vote repeatedly, then turned it in to the voting precinct workers to expose the vulnerability in the system. He said Lt. Smirnova was aware of the fact that he had turned in the ballot. 
Asked by the judge if he pleaded guilty, Korotkov replied that he had nothing to plead for, as the notion that he really intended to use the ballot to vote fraudulently was "in the policewoman's imagination."
"I immediately turned it in and thereby drew attention to the falsification," he said. The judge asked if he was in the precinct in his capacity as a citizen or his capacity as a journalist. He said he was working as a journalist, and
explained Fontanka's coverage of election fraud.
The judge then withdrew to a meeting room and then returned 15 minutes with a ruling to close the case.
It's rare that cases against journalists of this type end in exoneration. There was concern that this case might be used to harass Korotkov, best known for his investigative reporting on
Russian mercenaries in Syria
. But this time the authorities acknowledged that election fraud was a problem.
-- Catherine A. Fitzpatrick