Day 965: October 10, 2016
Nearly 50 Ceasefire Violations In Ukraine On Sunday
The Ukrainian military reported on Sunday that the ceasefire was broken by Russian-backed fighters 48 times over the previous 24 hours. 
In particular, the coastal city of Mariupol was the focus of the heaviest fighting. According to Unian.info, 82mm and 120mm mortars and artillery were used, and a total of 27 attacks were reported in that sector. The other hot spot was in the Lugansk region, where there were 16 ceasefire violations and even heavier weapons were reportedly used: 122mm and 152mm artillery, as well as smaller mortars, grenade launchers, and small arms.
The bright spot -- relatively few ceasefire violations were reported near Donetsk, only 6.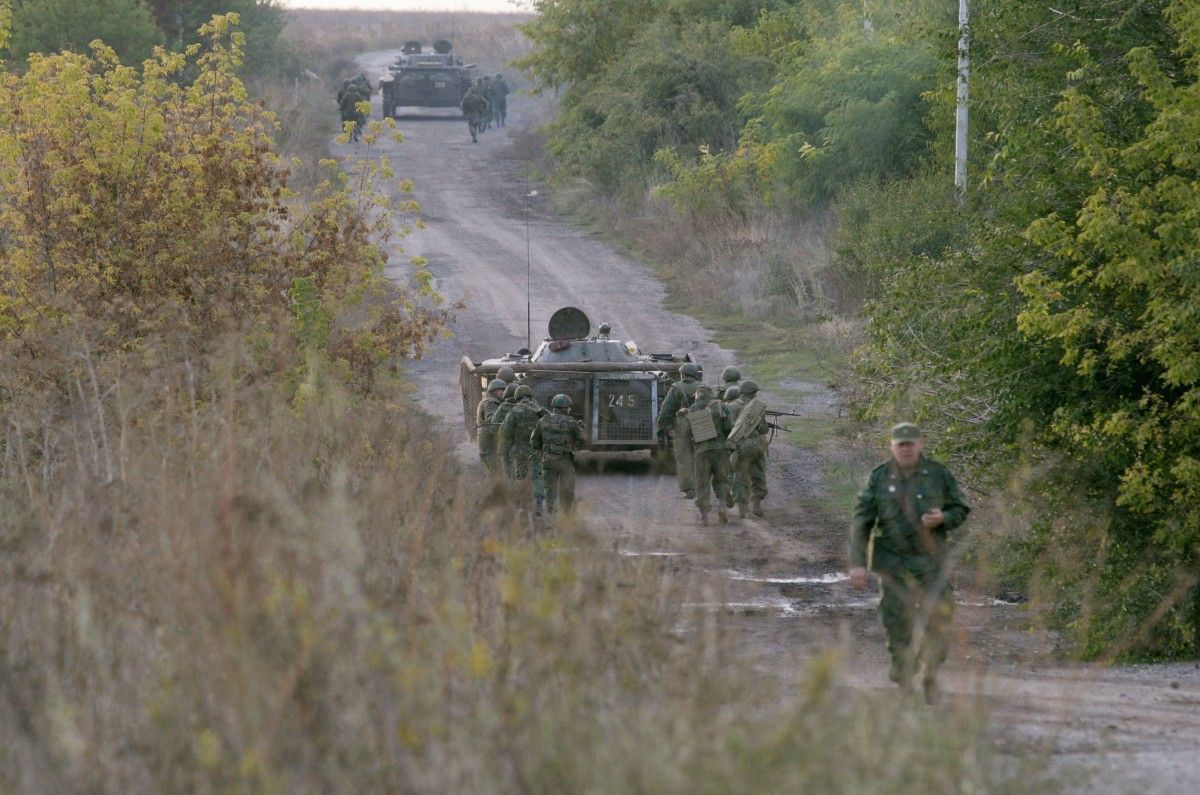 Ukrainian troops in Donbas attacked almost 50 times in last day
The hottest spot was the Mariupol sector, where 27 attacks were recorded, which was the highest number since August. The adversary repeatedly used 82mm and 120mm mortars, small arms and infantry fighting vehicles to attack the village of Shyrokyne, which is about 24 km from the Ukrainian-controlled strategic port city of Mariupol.
View full page →
There is reason to be concerned about the state of fighting in the Lugansk region. Once again, the Ukrainian government is warning that it cannot withdraw its troops from Stanytsia Luganska because of the heavy fighting there. Unian.info reports:
"The failure of combined Russian-separatist formations to abide the Framework Decision by the Trilateral Contact Group on disengagement of forces and equipment and their further regular attacks on Ukrainian positions have made the Ukrainian army reschedule the withdrawal of troops and military hardware from the area near Stanytsia Luhanska," the defense ministry's press service said on its official website.

[...]

"The number of attacks on the Ukrainian army's units in other areas has grown, artillery is also engaged. Terrorists have used banned 122mm and 152mm artillery systems five times and fired mortars 19 times in the past day alone," the ministry said.
Ukraine's Defense Ministry: Disengagement near Stanytsia Luhanska rescheduled
The Armed Forces of Ukraine have rescheduled the date for the withdrawal of their troops near the village of Stanytsia Luhanska because the combined Russia-separatist formations have failed to abide by the framework agreement on disengagement and continued shelling Ukrainian positions.
View full page →
-- James Miller