Russia Update: September 27, 2016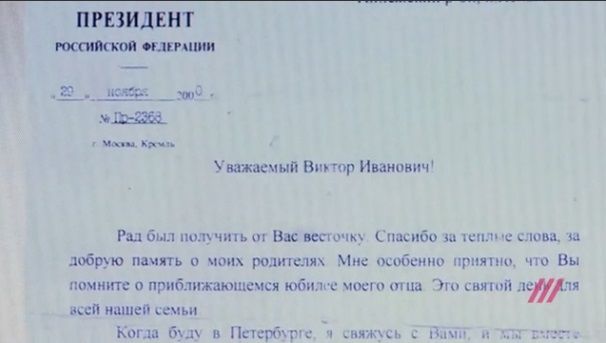 TV Rain Finds Past Gunvor Investor Pyotr Kolbin Was Childhood Friend of Vladimir Putin
In 2014, Gennady Timchenko, a major Russian businessman from Putin's inner circle and a co-founder of the Cyprus-registered Gunvor Group Ltd., was suspected by US officials of hosting Putin's own investments. Following the Russian annexation of Crimea, 
the US sanctioned Timchenko
but shortly before this he
managed to sell his shares
in Gunvor to the company's Swedish co-founder Torbjörn Törnqvist
According to the Wall Street Journal:
"Timchenko's activities in the energy sector have been directly linked to Putin," the U.S. Treasury Department said in a statement. "Putin has investments in Gunvor and may have access to Gunvor funds."
Timchenko denied the claim.
Now TV Rain says its researchers have turned up the fact that Putin was a family friend of Kolbin, a little-known figure whose net work is valued at $550 million according to Russian-language Forbes.  Kolbin's father, Viktor, and Putin met in 1954 in the village of Imenitsy in Leningrad Region, where Viktor Kolbin was principal of a school and Putin's family rented a dacha for the summer. As they grew up, Putin and Kolbin, Jr. would often meet, going to village discotheques together and even getting into fights with the local hooligans.
In 2000, Kolbin, Sr. received a personal letter from the recently-elected Putin (TV Rain has obtained a copy). Kolbin, Jr. had by that time made a substantial amount of money in business. 
Commenting on the 
TV Rain
findings, anti-corruption activist Alexei Navalny 
said
that TV Rain had "proved" that Gunvor "belongs to Putin". He said he would have more comments tomorrow.
In 2009, Novaya Gazea investigated Kolbin, as the BBC reported. They found that Kolbin was the sole founder of a company called Raznoeksport and 49% owner of Surguteks, another oil trader which sold substantial amounts of Surgutneftegaz's oil and petroleum products abroad.
In 2010, Kolbin made a successful deal in buying shares in the Yamal LNG company for $90 million and then selling it 18 months later for $526 million. The deal was approved by a government commission headed by Putin, who at that time held the post of prime minister.
According to Jamestown Foundation, Novatek, Russia's largest independent gas producer, bought the initial 51% stake in Yamal LNG as well as the 23.9% option in that project from Timchenko himself, who was a major stakeholder in Novatek. Before that, the seller of a 25.1% stock option remained anonymous and it was last known to have been sold by Gazprombank in 2009 to an undisclosed buyer.
In his book First Person, Putin says "My former father-in-law had a dacha near Vyborg," but that is 246 kilometers from Imenitsy, the town where the Putins were said to have met the Kolbins. Putin apparently only went to that dacha after he married Lyudmila Shkrebneva in 1983, whom he divorced in 2013.
Kremlin press secretary Dmitry Peskov told TV Rain that he had not encountered the name "Kolbin" among Putin's acquaintances. Timchenko refused to comment and Kolbin himself could not be reached, said TV Rain. 
TV Rain has a broadcast with more details on Kolbin and Putin behind a pay wall, but in the teaser, the letter to Viktor Kolbin is shown, which was also published in a local newspaper at the time, and a school teacher recalls Kolbin saying he had "held Vovka [Vladimir Putin] on his knees, and had taught him German." Kolbin is a German name and indicates Viktor may have had German ancestors.
UPDATE:
Gunvor has published a statement on its corporate website challenging some of the claims in the TV Rain report and other reporting on Gunvor.
-- Catherine A. Fitzpatrick