Day 950: September 24, 2016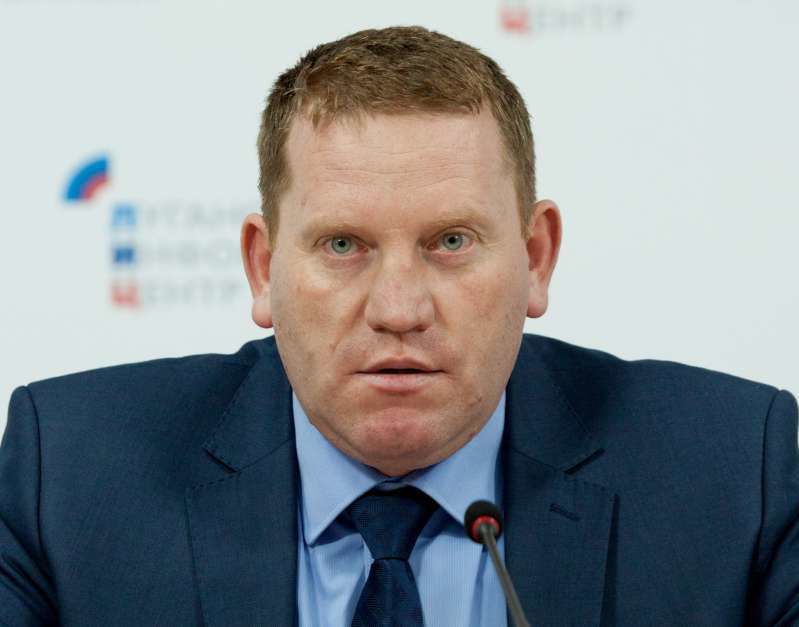 Russia-backed Militants Fire 39 X; 1 Ukrainian Soldier Killed; Former LNR Leader Commits Suicide in Custody
One Ukrainian soldier was killed and 6 wounded today,
Inforesist reported,
citing a briefing by Oleksandr Motuzyanik, spokesman for the Ukrainian Ministry of Defense.
He said the number of armed provocations from the Russia-backed militants had increased despite a "quiet regimen" agreed last week, and that artillery banned under the Minsk agreements continued to be used, notably on the Luganskoye line where 82-mm artillery fired 50 shells.
According to the ATO [Anti-Terrorist Operation] report at 6:00 am today
, September 24, Russia-backed separatists fired 28 times on Ukrainian positions. On the Donetsk line, militants fired 13 times from grenade-launchers, machine-guns and small arms in the area of Avdeyevka, Zaytsevo, Novoselovka and Verknyetoretskoye, using a ZU-23-2 anti-aircraft systems in Avdeyevka as well. Artillery of 120- and 82-mm caliber was used on Zaytsevo and Novoselovka Vtoraya.
On the Mariupol line, there were 11 violations of the quiet regimen near Maryinka, Pavlopol. Vodyanoye, Starognatovka, Talakovka and Stanitsa Luganskaya with firing from grenade-launchers, machine guns and small arms.
Near Pavlovpol, a snipers' group was active.
On the Luganskoye line, there were 4 violations of the quiet regimen with 82-mm artillery firing in Novozvanovka and Novoaleksandrovka and a ZU-23-2 anti-aircraft system, grenade launchers and small arms as well.
At 18:00, the ATO reported 
that while the Ukrainian Armed Forces were "strictly maintaining the 'quiet regimen,'" the Russia-backed forces were firing from artillery, grenade-launchers, machine guns and small arts; 11 more instances of firing were recorded until 18:00 notably near Maryinka with grenade-launchers and near Novotroitskoye and Taramchuk with machine guns and small arms.
On the Donetsk line, militants fired from grenade-launchers, machine guns and small arms near Avdeyevka; they also used 82-mm artillery. On the Luganskoye line, there was firing near Novozvanovka from grenade-launchers.
In its report released today September 24
covering September 23, the OSCE Special Monitoring Mission (SMM) recorded more ceasefire violations in the Donetsk region, including nearly three times as many explosions (209) compared to the previous reporting period (63). Most of the violations were recorded in the Avdeyevka-Yasinovataya (Avdiivka-Yasynuvata) region.
DNR leader Aleksandr Zakharchenko gave the order for an unconditional cease fire on September 14.
o Continued Turmoil in 'Lugansk People's Republic'; Former PM Commits Suicide
As we reported September 23
, the DNR sent troops headed by the notorious "Motorola" to prop up the LNR as it faced challenges from within.
Gennady Tsypkalov, former "prime minister" of the self-declared "Lugansk People's Republic" (LNR) was detained and committed suicide today, according to a statement on the LNR military website by Sergei Rakhno, who described himself as the "head of the department for monitoring compliance with laws in the military sphere of the LNR Prosecutor General's Office" (translation by The Interpreter):
"Tonight Tsypkalov was detained, and likely having recognized the depth of his criminal actions and having recognized that that the operational information provided by him about the circle of persons who are taking part in a conspiracy to overthrow the lawful government of the Republic, was undoubtedly dangerous to his life, and that attempts would be taken by the conspirators, who are still at large, to liquidate him physically, committed suicide by hanging. At the present time his body is being examined by investigators and coroners, the body has been sent for an autopsy for the purpose of establishing the exact reason of death."
The LNR also said that Aleksei Karyakin, the former head of the LNR's "popular council" had taken part in the attempted coup and was declared wanted.
Igor Plotnitsky, the self-styled prime minister of the LR, said that a coup attempt had been foiled against the self-declared "Donetsk People's Republic," and that a "gang of saboteurs - our juveniles from age 14 to youths up to 25 years of age" had attempted a similar coup against the LNR.  
He described the coup as led by "failed politicians" who were former "people's militia" officers and who were planning to put young demonstrators out on the streets who would call for the return of Ukrainian troops. Plotnitsky said that "thanks to the professionalisms of the intelligence services," the coup was defeated 
Plotnitsky also reported that his parents, who lived in Voronezh, Russia had died of mushroom poisoning this week, but did not provide details. Some commentators in the Ukrainian press have speculated that his parents could have been murdered, while others said it was unlikely any assassins would go to such lengths.
o Ukrainian Public Figures, OSCE Representative for Freedom of the Media Condemn Phillips' Interview of POW
In an article in Apostrof
, Taras Berezovets, a consultant to the presidential administration urged the UK to open a criminal investigation against British journalist Graham Wilson Phillips following an incident where Phillips mocked Ukrainian POW Vladimir Zhemchugov as he was being released.
Berezovets urged the Ukrainian government to appeal to UK to enforce laws regarding assistance to terrorist organizations.
In a brief hostile interview,
Phillips labeled Zhemchugov a "saboteur," telling him he was "brainwashed" and responsible for the loss of his hands in a mine explosion. The clip has angered Ukrainians as well as Ukraine-watchers and caused an outpouring on social media.
Phillips has twice been deported from Ukraine for his propagandistic war reporting, but has easily slipped back into the Donbass through the Russian-controlled border and has been in Russian-occupied Crimea in recent weeks. Phillips has also published videos of himself training with separatists and bearing arms. 
Dunja Mijatovic, the Representative for Freedom of Media of the OSCE, condemned Phillips' interview in a tweet today.
-- Catherine A. Fitzpatrick